For one of Madison's most visible mural artists, freedom is more important than pay.
"I've done murals basically for free or for very little money, because they're willing to let me do whatever," said Luibov Szwako, who makes art under the name Triangulador.
Born in Mexico City, self-taught and fond of mattresses and garage doors as canvases, Szwako made his first painting on Nov. 11, 2017. He remembers the date exactly. Since then, he has devoted as much of his time to the work as he can, going full time just over a year ago. 
"I don't think (Madison) is an easy place to make art, but it has been for me," Szwako said. "I literally paint every day. ... if you do something so committed, it eventually turns into something. Madison is such a small city, if you do a good job at something, you can be very successful."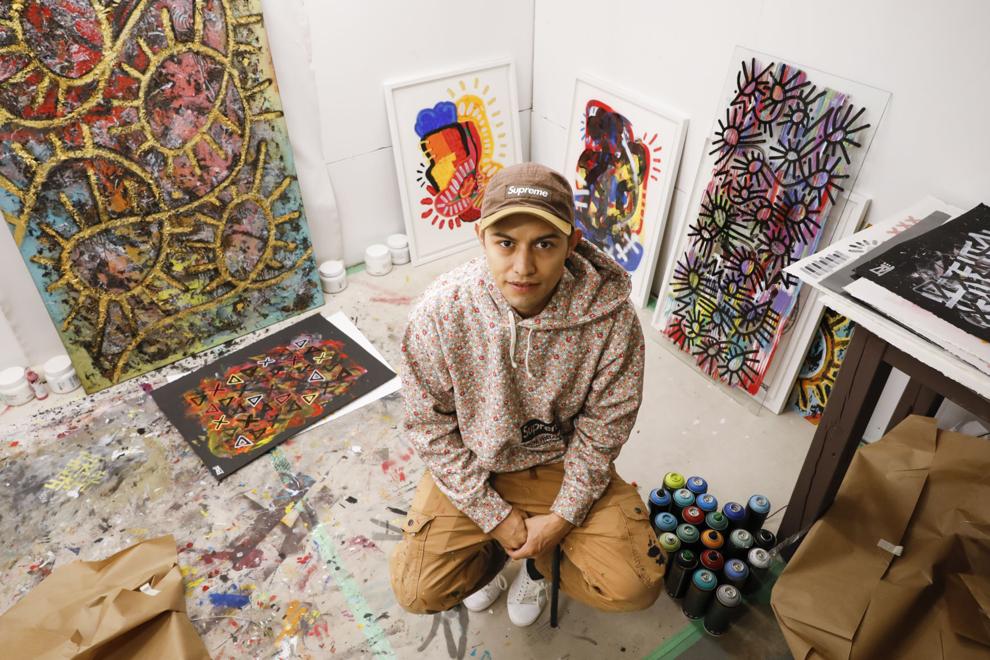 Szwako's paintings are abstract, spiky and boldly colorful, with a wild, cartoonish energy. He often works with spray paint, in addition to acrylic, enamel and oil, as well as with digital tools. 
Over the years his murals have migrated from mattresses on the curb to the outer walls of Goodman Community Center, apartment buildings and the laundromat on Blount at East Johnson street ("Flamingo Swirls").
He's also started to get commissions and work with interior designers. On the most recent fall Gallery Night, he showed work in two places: Sprinkman Real Estate and Monroe Street Framing.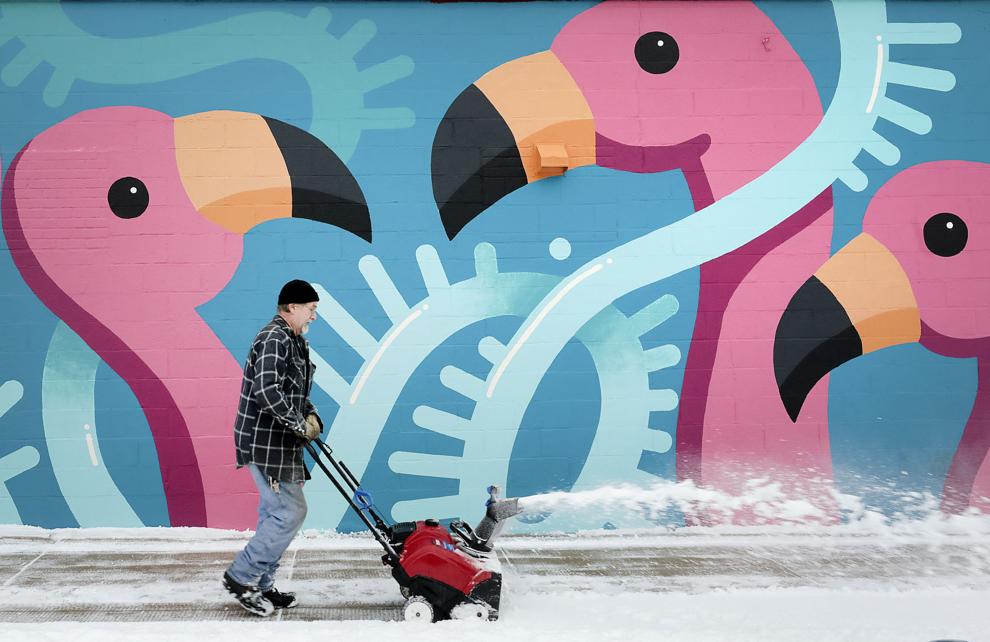 Szwako resists labels, and he prefers to fly solo. He really doesn't like the idea that he might be "filling in a gap" for white-run institutions as an artist of color. His work has no messages, Szwako says, and he wants to "stay away from being classified as an XYZ artist. We're all human beings and that should be enough."
"It's a fine line," he said. "I respect people in the fight for people like me, and for people who look like me. I know they're good intentions. I don't attack it. But it makes me feel classified. Am I not just an artist? Do white artists call themselves a Caucasian artist? It's hard for me to identify with a lot of things."
Now, Szwako has been commissioned to paint a wall at Garth's Brew Bar on Monroe Street. He'll show some of his prints there, too. He likes when he's able to connect with people directly over his work. Mainly, though, he's following what feels good, whether money comes or not.
"I'm not doing this for attention, or to make anyone happy," he added. "I am literally just doing this because it's what I enjoy doing. If I can bring joy to people, that's even better, but the intention was never to say anything to anybody else. It's just to learn more about myself."