Molly Fish has a vision for a downtown bookstore that encourages kids to read with colorful board books and a stellar selection of YA novels. What better place to put such a store than next to the Madison Children's Museum?
By Independent Bookstore Day this spring, April 29, Fish intends to open Lake City Books, 107 N. Hamilton St.
Lake City Books will stock a little bit of everything — the latest bestsellers, nonfiction, cookbooks and popular fiction. But the kids' section will be the main event.
"At least a third is going to be kids and YA," said Fish. "I've been so glad to see the resurgence of young people reading, on Bookstagram and TikTok/BookTok.
"We have other really great bookstores, but there's not a place in Madison right now catered toward kids' reading and young adult literature," Fish added. "That little pocket is not represented as much as it could be."
Fish grew up on Madison's east side and spent her childhood going to Shakespeare's Books and Canterbury Booksellers downtown.
After graduating from the University of Wisconsin-Madison and working at two university bookstores, she worked at Epic Systems in Verona for eight years. She took a leap back into the world of books in 2020 when she signed on with Leopold's Books Bar Caffé on Regent Street as its opening manager.
Leopold's owner Sam Brown was sad but "very supportive," Fish said, in part because Lake City Books will have a different audience than the cocktails-and-coffee crowd at Leopold's. For now she's a one-woman show. She's financing the new venture with her own savings and family support.
"There's this indie bookstore boom happening," Fish said. "It's nationwide. I think it's something that can be sustained, because we are such an educated community, with literary savvy."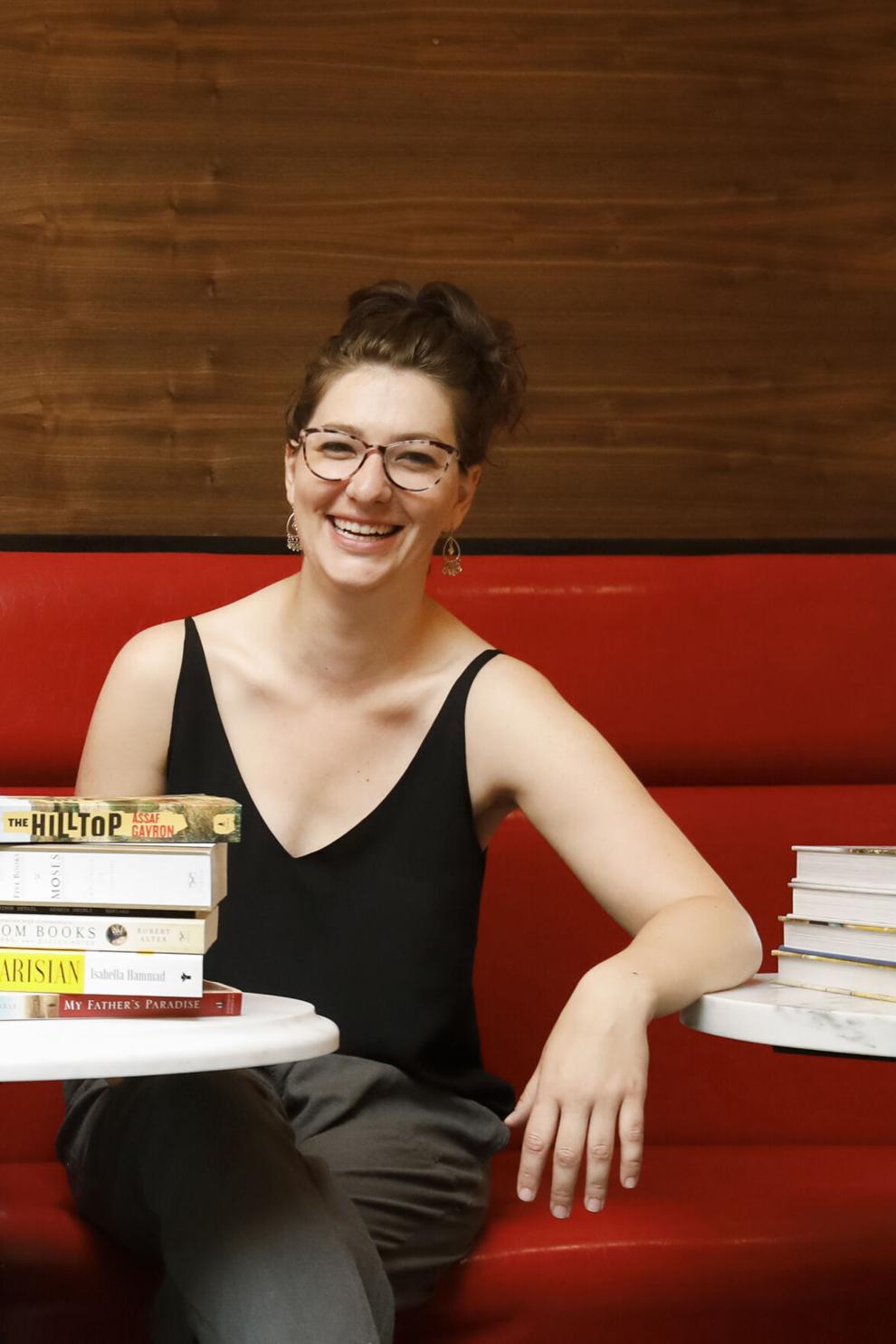 The 2,200-square-foot space just below street level that Fish is currently building out had been home to Revel, Sarah Van Dyke's crafting/event space, from 2016-2021. During the pandemic, Revel went virtual, and will be popping up at the Wisconsin Grown-Up Book Fair this weekend at The Sylvee.
It was at the first such book fair last year that Fish connected with many other local booksellers and started building new connections.
"It was all the Madison bookstores in the same room, and at first it was like this 'West Side Story' face-off. We're all competing for business," Fish said. "But then everyone started walking around and saying hi, and realizing, 'Oh, yeah, we're all on the same team.' We're all on Team Books and Team Free Speech and Team Madison Community. It was really fun."
In that spirit, Fish has already started reaching out to other bookstores to collaborate. She calls Leopold's a "cousin" bookstore. She'll be meeting soon with Dominique Lenaye, owner of Itty Bitty Bookstore in Stoughton, to potentially curate a section of books for kids by authors of color.
"She does really great curated BIPOC young adult and kids collections, and I was like, 'Oh my god, I want that in my store,'" Fish said. "I'm going to figure out a way where it can benefit her as well, and she'll get proceeds from her section."
Fish said Carol Askins, owner of Paul's Book Store on State Street, "thinks there should be more bookstores downtown" and "can't believe she's the last one left." A Room of One's Own moved to the east side in 2021.
Fish wants to sell new and gently used books. She intends for Lake City to host authors as well, both local and those on national tours. A friend of hers runs Reading Group Choices, a Madison-based resource for book clubs, and may help with finding those writers.
Her main mission, though, is centered on young readers. Early on, she met with Madison Children's Museum president Deb Gilpin to see how they might work together.
Fish floated the idea: "What would you think if I opened a bookstore across the street? Are you interested in that?"
"And she immediately said, 'I've already told all of my staff about your idea. We're obsessed with it. We want to help you. Can we all come unbox books? What do you need?'" Fish recalled.
"Meeting with her is what spurred this whole thing," she added. "I really want to focus on building lifetime readers amongst Madison's youth."