Thanks to summer vacations, we're repurposing an entertaining and educational episode from the archives that doubles as a kitchen safety public service announcement for you, our dear listeners.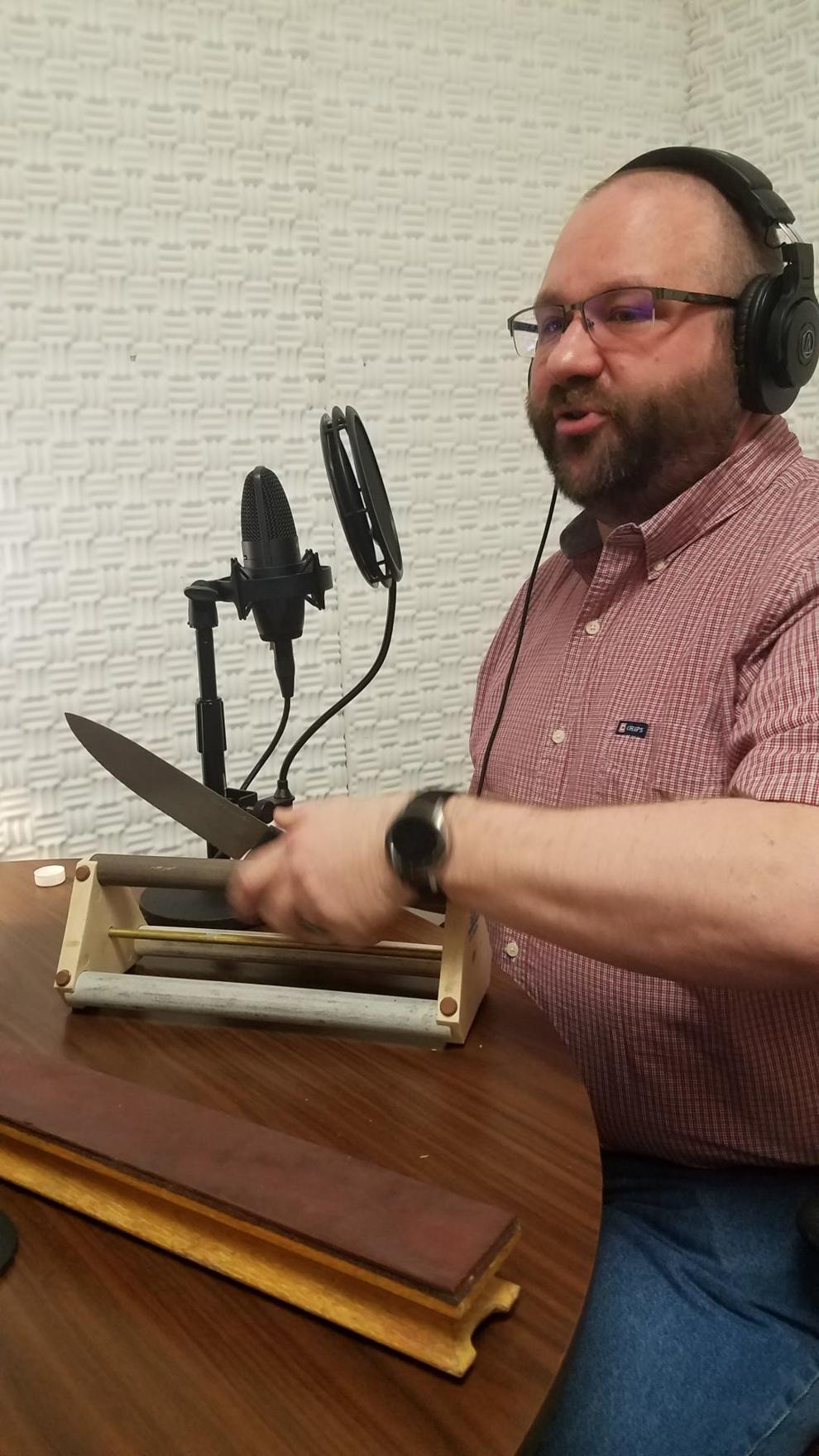 Before the pandemic changed things, we hosted Rockhound Brewing Company kitchen manager Adam Haen in our little podcasting studio. He shared some great stories about how not to handle your knives and offered some very pointed reasons to keep them sharp. 
Has your kitchen been getting quite the workout these past few months? Maybe now's the time to sharpen your knives and in the process take out that pent-up quarantine-related frustration on the edge of a blade.
As the saying goes, the sharper your knife, the less you cry. Give a listen! 
The Corner Table is a biweekly podcast about all things food and drink in Madison. Subscribe on Spotify, Stitcher or Apple Podcasts and rate us if you like it. Follow us on Facebook and on Twitter at @TotesChris and @LindsayC608. 
For more Cap Times podcasts, check out opinion editor Jessie Opoien's Wedge Issues, where she talks with local politicians and other movers and shakers in state government. Natalie Yahr and Abby Becker collaborate on a fun local issues podcast, Madsplainers. And Corner Table co-host Chris Lay talks movies on ... Just to be Nominated. 
The Corner Table drops every other week on Thursday mornings. Cheers!