LT's Aloha Wagon, a food cart turned take-and-bake operation, makes the food that Lani Brender remembers eating when she was young and visiting Hawaii.
Lani's father was born on the Big Island before meeting and falling in love with her mother in Iowa. The family often returned to visit relatives on the islands. Brender hopes that before long, she'll be able to return to her roots and live in Hawaii too. 
In the meantime, Lani and her husband Tim share her family's love of food and flavors through a food cart, which provides both an income stream and a business they hope to take with them when they go. Aloha Wagon's offerings have included huli huli chicken and char sui pork, chicken curry with coconut rice, hot dips like caramelized onion with bacon and gruyere, and an assortment of cookies and condiments, like guava BBQ sauce.
"We knew that we couldn't afford to just retire there," Lani said of Hawaii. "We would like to move there (and) continue working so we could move while we're still young enough to enjoy nature and the beautiful island."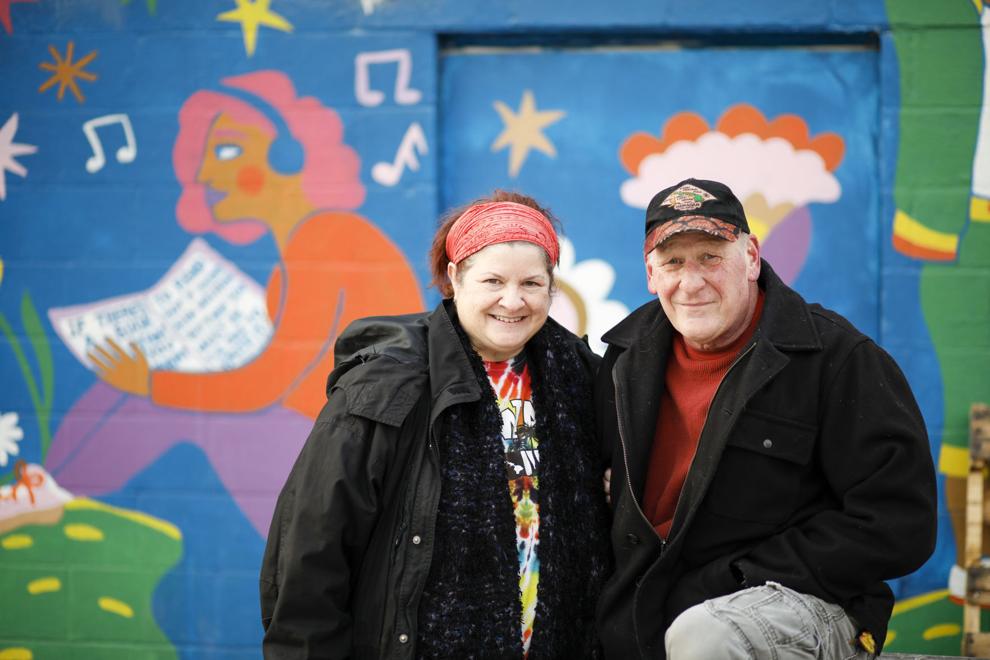 Aloha Wagon started as a side business. Lani, who has been a hairdresser for 33 years and has her own salon, has a flexible schedule and can set her own hours. When Tim was laid off and the couple weren't ready for him to retire, he started working on Aloha full time. 
It has been a difficult road to bring this dream to fruition, even before the pandemic hit. In winter 2019, the couple bought a cart they said they were led to believe would pass inspection and immediately be able to be used.
They spent that winter painting and making it their own, only to fail inspection. They didn't serve their first customer until after the Fourth of July 2019. After that shortened season, they made big plans for 2020, which came to a halt in early March.
 "I don't want to quit it right now," Lani said. "I know if we keep on hanging in there and keep getting people to try our foods, that once spring hits … it is going to turn around. I don't want to give up on it.
"Everyone is going to be doing much better and we will all be out seeing each other's faces again at some point. It's definitely something I want to stick out."
From the start, the Brenders have been a part of the collaborative group of businesses using the commercial preparation space at Christine's Kitchens on Madison's east side. That affiliation helped them through difficult beginnings and allowed them to keep the business going during the pandemic.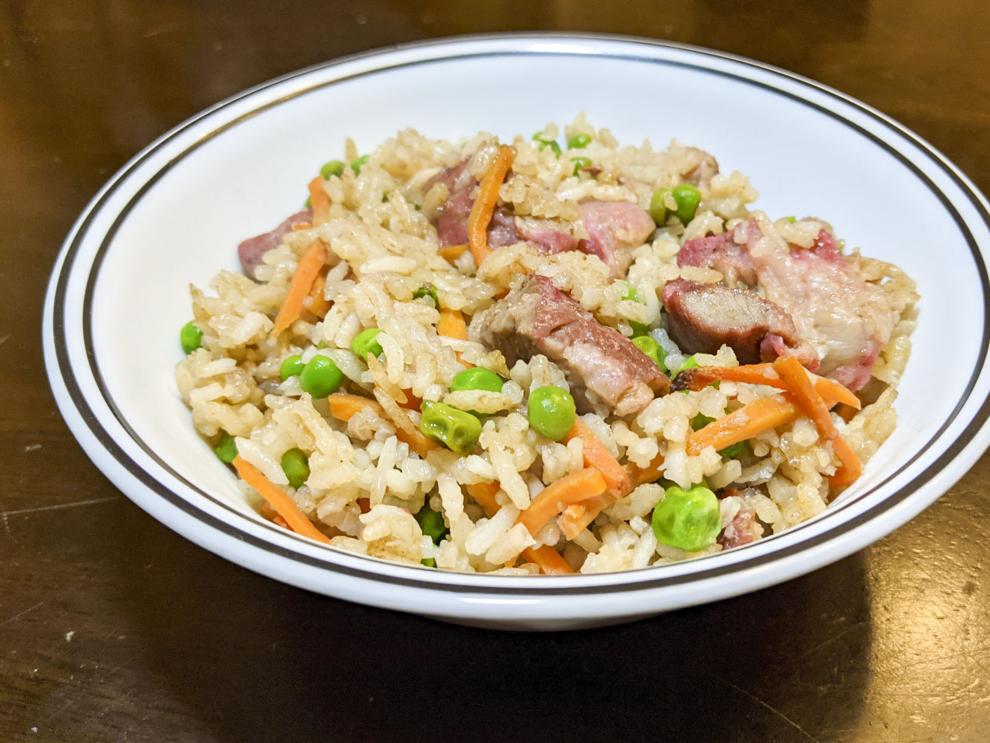 Currently Aloha Wagon is sticking to take-and-bake options and desserts that can be purchased on the Christine's Kitchens website. That format puts limitations on what they can offer from their full menu. The Brenders have plans to try to expand to hot take-out options in the new year. 
Aloha Wagon's servings were generous and came labeled with Lani's instructions on how to heat them (ovens and heating times may vary; test at home). The huli huli chicken and char siu pork fried containers were filled to the brim. The latter featured Chinese-style barbecue pork, roasted and basted with a sweet and lightly spicy barbecue sauce, mixed with coconut rice, peas and carrots. 
"In Hawaiian, huli huli chicken just means to turn, turn," Lani said. "If you were in Hawaii, you would see large barbecue pits and dozens of skewered chickens that continually turn and get basted with a sweet teriyaki sauce. It's like a teriyaki rotisserie chicken."
Aloha Wagon brought those flavors to the chicken, adding a fresh pineapple salsa that got a kick from red onions and chopped cilantro. Finally, creamy red cabbage slaw completed a bright and delicious mix of flavors. The tacos are sold as a family meal with eight small flour tortillas for $35, though you'll have leftovers to make a few more.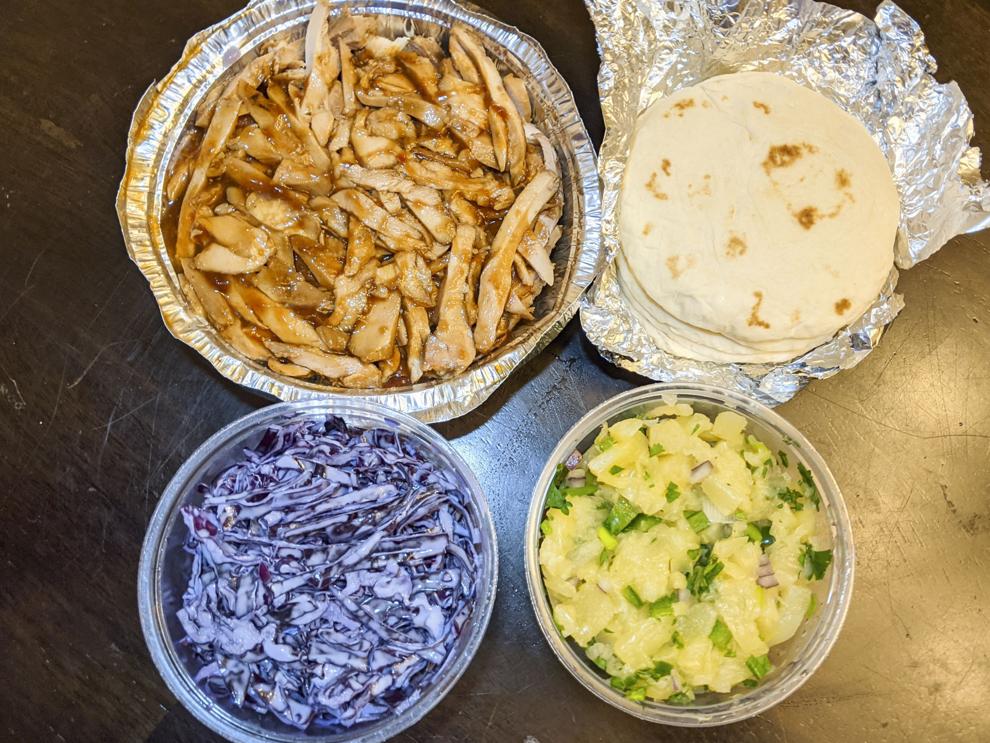 Both came in metal containers that could be put directly in the oven to be warmed up. That was a deliberate choice, said Lani. 
Aloha also makes hot dips for winter snacking. The corn dip was as delicious cold as it was heated up, with just a small kick of heat from jalapeños. It was a perfect melty, cheesy complement to the tacos when eaten with tortilla chips (not included). 
Before the pandemic, the couple regularly heard from customers who had just returned from Hawaii who loved how her food made them feel like they never left. Now, Aloha Wagon's food offers customers a bit of an escape amid stay-at-home orders and colder weather.
"It's been a tough year," Lani said. "A lot of people will probably (say) this is not what we should be doing, but I really want to do it. I enjoy cooking. My husband has been getting a real blast out of having people come back and tell us how much they appreciate the food."