Garth's Brew Bar may be located just steps from Camp Randall, but the vibe on this stretch of Monroe Street is very different from the raucous crowds that flock to Badger football games in the fall. 
Owner Garth Beyer himself got into craft beer during his college days, so he doesn't discount that some of the clientele for his curated American craft beer bar may come from campus. But there's one key thing about the college kids that like craft beer and frequent Garth's.
"They start their night at Garth's Brew Bar, they don't end their night at Garth's Brew Bar," said Beyer, with a laugh.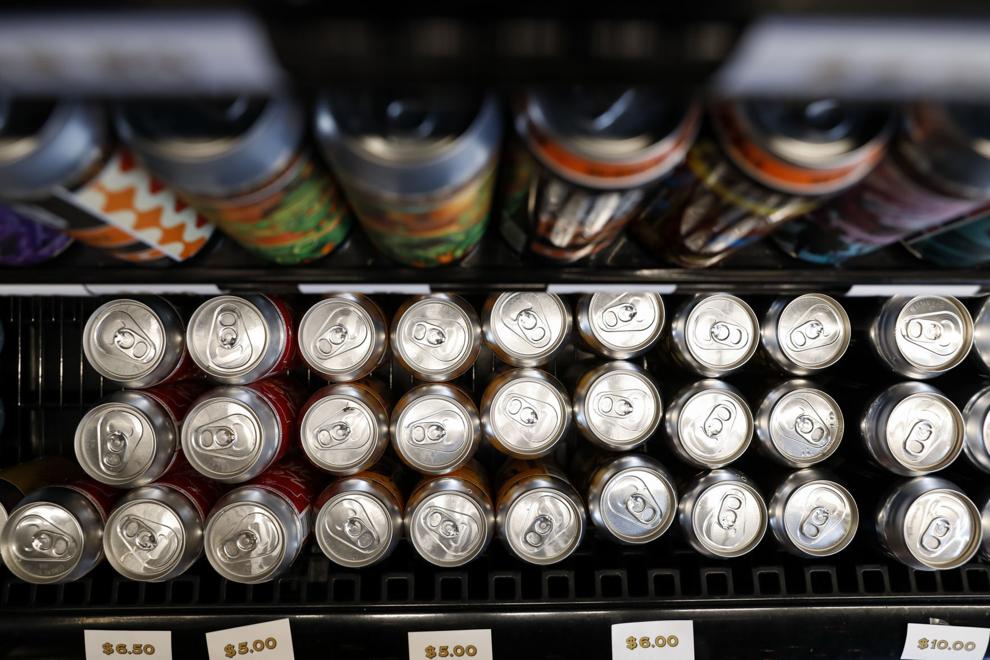 One size fits all
Beyer is obsessive about research and collaboration. He's an account executive with Hiebing, a local marketing agency, and essentially crowd-sourced the concept for Garth's by contacting the best beer bars around the country and surveying local craft beer drinkers.
The result, open since December 2019, is what Beyer sees as more than just a local watering hole. There are comfortable chairs for relaxed lounging, large tables for group gatherings, smaller square tables with room for a board game and pint glasses, high-top tables for business meetings, and a few booths with dividers that reach up to the ceiling, offering a bit more privacy. 
The walls are covered in wood, to help absorb sound. The wall of taps is lined with gleaming white subway tile. The vibe is relaxed, welcoming and cozy, feeling more like a hip coffee shop than a bar. There's a bookshelf full of everything from cribbage boards and Connect Four to more recent tabletop favorites, like Ticket to Ride and Wingspan.
[Salud! New varieties from 'the birthplace of wine' move into Madison]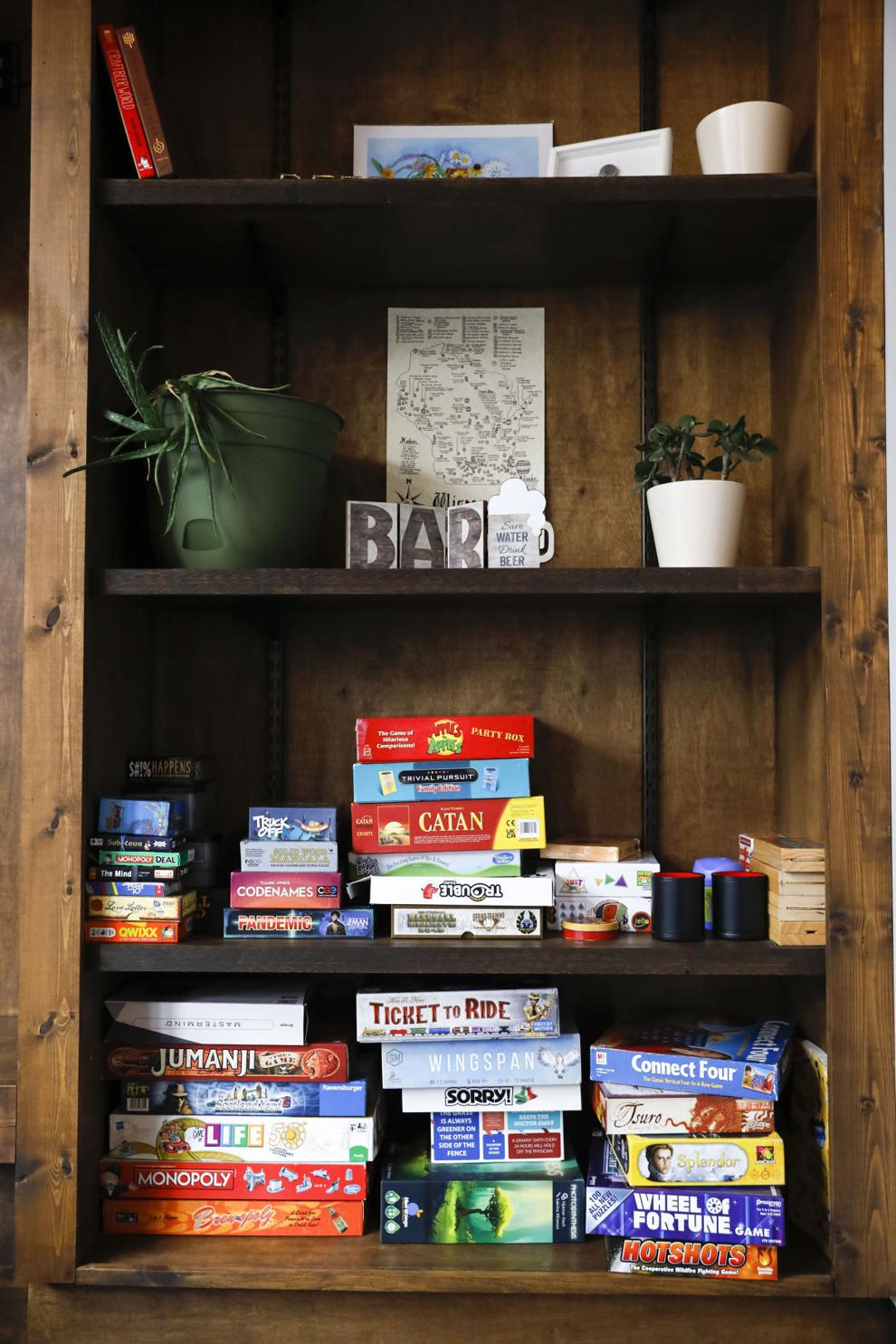 Beyer said although it's not officially posted, Garth's has been opening during the day on Thursdays, as staff has to be there to accept deliveries during that time. Visitors can try the cold brew, get tea or a bottled beverage from their cooler of non-alcoholic options. Carry-ins are also welcome during this time, he said. Being open longer and serving the dual purpose of cafe and bar at different parts of the day is something Beyer says he foresees for the future of Garth's Brew Bar. 
Garth's sells a curated mix of American craft beers. When envisioning the menu, Beyer knew he needed a focus or the possibilities would be overwhelming. He decided to highlight Madison-area beers first, then Wisconsin-based brews, and finally, a few other craft beers made in the United States. Beyer's contact list includes 40-60 breweries, he said. 
All the servers at Garth's have studied to become cicerones, which requires knowledge of beer styles, beer serving, the brewing process, beer pairings and more. Beyer calls them "beertenders." The idea is that customers receive the same kind of knowledge and insider information about each of the beers at Garth's that they would get if they were sitting in the tap room at the individual breweries.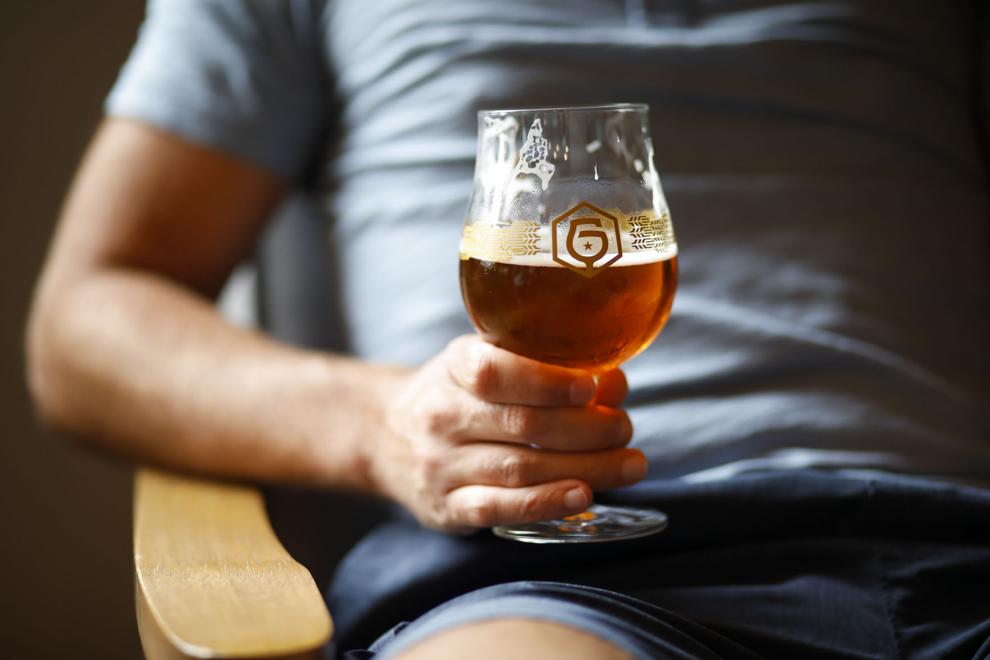 Each beer can be ordered in 4, 8 and 16 ounce pours. Prices vary from $2-4 for a 4 ounce taster, to $6-$9 for a 16 ounce pint. 
[In Windsor, new Branch + Daughter bridges farm to table with pizza]
With more than 20 breweries in the greater Madison area, it's simply not feasible to visit them all. The beers on tap at Garth's are not typically canned or bottled. They're the kegs that would normally only get served at breweries themselves. 
"I like to think of us as kind of the craft beer temple and advocate for all the breweries," Beyer said. He wants visitors to "come to us and learn all about the breweries, hear their stories, hear background info. 
"It's a single-source place that they can go to and experience the variety of what Madison offers," he added.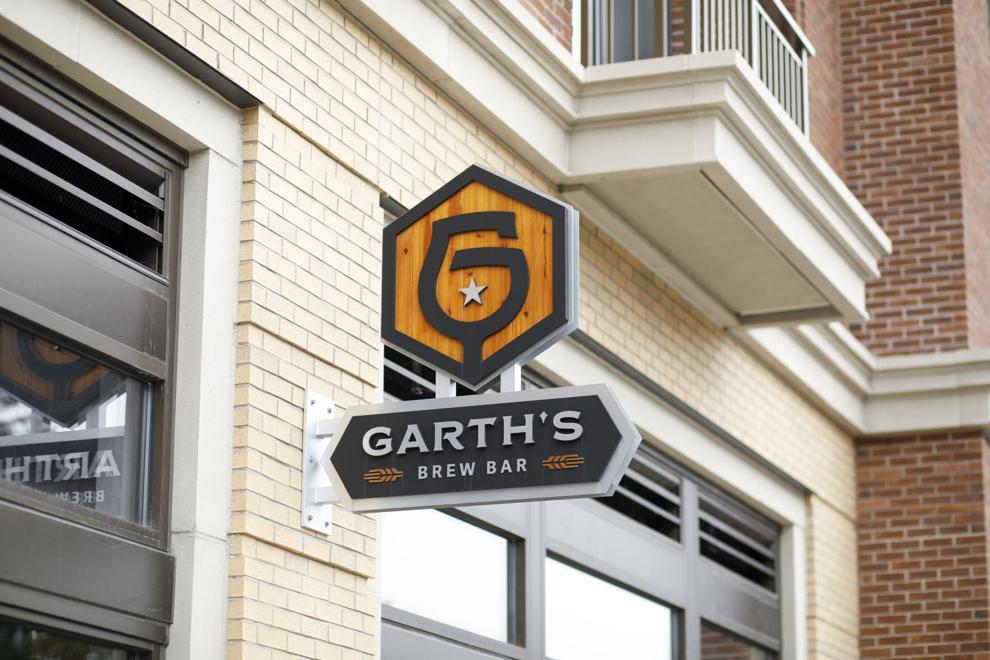 Crowlers and comment cards
In addition to 18 rotating taps, Garth's serves cold brew coffee on a nitrogen tap ($4 for 8 ounces). The infusion of tiny bubbles makes the cold brew creamy and frothy. It tends to smooth out the taste and take some of the bite out of the cold brew, which is generally brewed at a stronger strength than traditional drip coffee. 
It's also delicious blended with a number of different styles of beers, Beyer said. He encourages customers to ask about adding some nitro cold brew to a stout or barrel-aged beer to create a different taste. He learned about this when he was a bartender at Octopi Brewing in Waunakee.
[Just a sample: Smaller Taste of Madison gears up for Breese debut]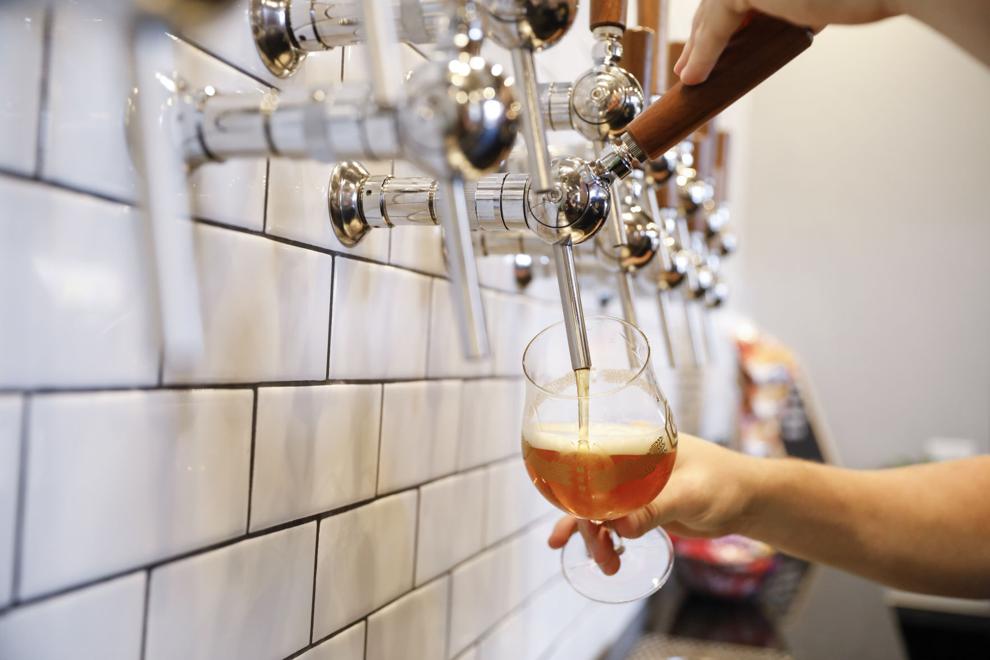 When he envisioned the space, Beyer imagined most of his sales would be in-store, with about 20% coming from the grab-and-go cooler that lines one wall. But the pandemic has flipped that. Most sales have come from those packaged items and to-go crowlers, 32 ounce cans that are filled from the taps and sealed. 
Juggling a full-time job and the bar has been a lot of work, especially during the pandemic, but Beyer said there's a lot more crossover between the two than people might imagine. And being a business owner himself has helped him understand and connect with his marketing clients on a different level. Beyer often finds himself using ideas or lessons learned at one job in the other. 
Collaboration was at the heart of building Garth's Brew Bar, and Beyer doesn't want that to end now that the business is up and running. They bring back beers based on customer feedback and schedule events thanks to suggestions. An upcoming adult craft night in conjunction with Monroe Street Performing Arts is the result of a customer comment.
"We're in the ideas business, regardless of which one you're looking at," Beyer said. "The more ideas we've got, the more things we'll try out, the happier people are. If people have ideas, we're open to it."