Have you ever said to yourself, "Man, I wish the Wisconsin Union was fancy?" Well, you're in luck.
As of Thursday, Memorial Union is offering a reservation-only restaurant with table service until July 31. The "Sunset Lounge" features outdoor seating on the deck outside the Wisconsin Union Theater, above the Hoofers facility. It pairs the Terrace's signature lakeside view with tapas and "family-style" pizza.
The reservation system, which may negate Memorial Union's post-pandemic "No reservation needed!" marketing tagline, ensures that the Lounge's guests receive a table on the Terrace for up to two hours, even on the Union's busiest days.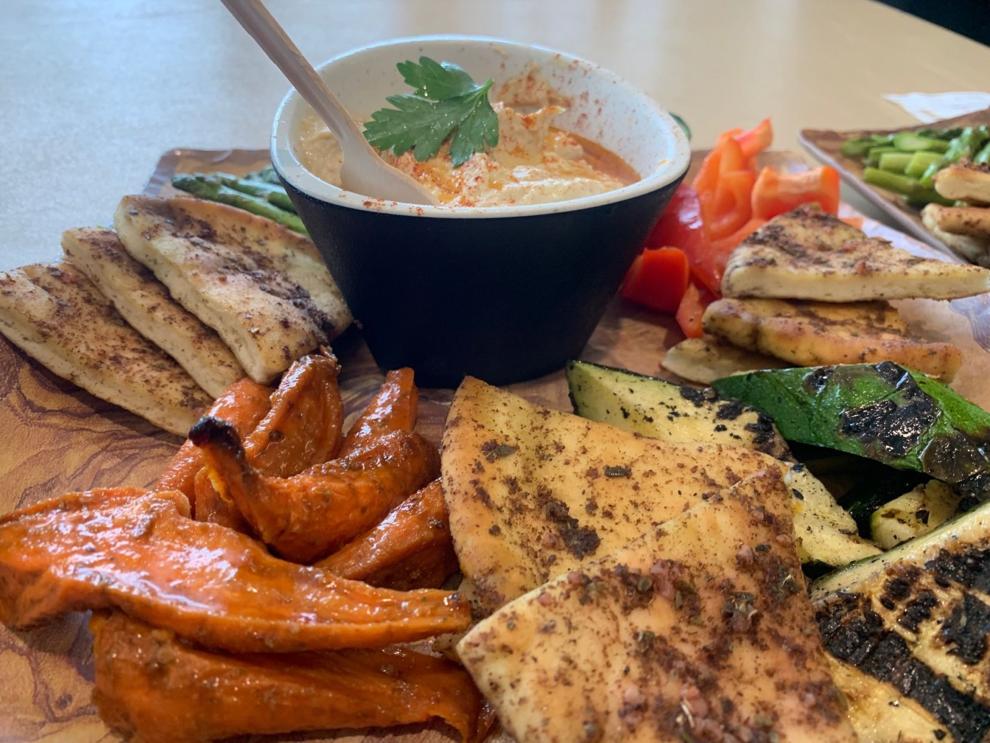 The "Shareables" menu offerings include Evening Hummus ($12) with grilled asparagus and squash, harissa carrots, cucumber, red pepper and za'atar pita and Nightfall Nachos ($16, vegetarian $14), topped with fire-braised pork and two kinds of salsa.
While the Union Terrace is known for its brat stand and quick, casual dining experience, these tapas are prepared with ingredients made in-house. The hummus and tortilla chips are made on-site. The kitchen pickles its own jalapeños, and the boneless chicken wings (8 pieces, $7.50, 20 pieces, $15) are hand-breaded and served with housemade sauces. 
Even the rye bread served with the Sunset Smoked Salmon ($16) is now made in-house. The Memorial Union kitchens did not previously bake their own bread. 
The 16-inch pizzas served are offered in two varieties, Buffalo Chicken and Garden ($16), with the option to "build your own" or order a 10-inch gluten-free pizza. Last but not least, the restaurant offers a single dessert item, crème brûlée, for the time being. Its served with fresh berries and has a lightly-browned, crackly sugar top.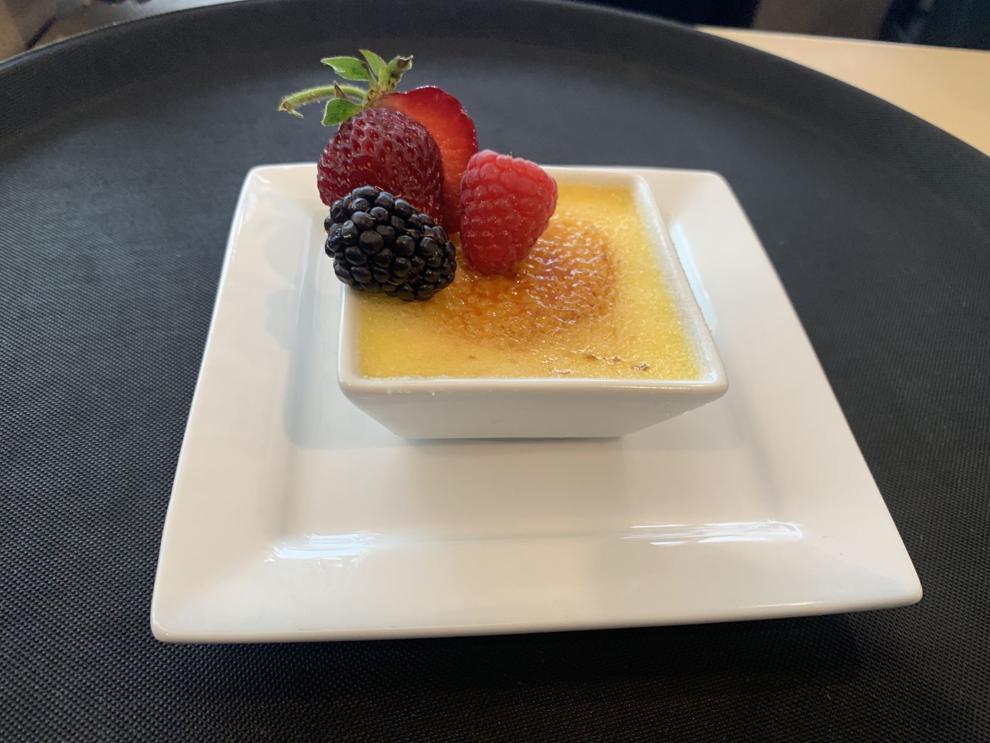 Perhaps the most attractive feature of this new Union restaurant is its bar — the Sunset Lounge offers craft cocktails as well as beer, wine and mixed drinks. 
The cocktail menu includes mojitos, margaritas, Moscow mules and the "Sunset Sipper," which comes with Cuervo Silver, Cointreau, blood orange liqueur and fresh citrus juices. Heavy on the bitters, the Union Old Fashioned ($9) can be made with a choice of sours or club soda. 
While the lounge does provide table service, student servers are not allowed to accept tips. Servers are also not paid at a higher rate than other student staff to work at the restaurant. 
The Sunset Lounge & Outdoor Restaurant at the Shannon Sunset Lounge, accessible from the terrace or Lake Street, will be open from Thursdays to Saturdays, 4-10 pm until July 31.