20 years in, Bandung Indonesian Restaurant's menu still has some surprises. 
After running through some of Indonesian cuisine's most beloved hits, like nasi goreng ($12.95) — fried rice cooked with a garlic, sambal, shallot and candle nut sauce — the menu takes a detour into territory that owners Pram and Julie Adriansjach describe as "zany." 
After all, how often does an Indonesian restaurant put a slider on its menu, much less a slider stuffed with pad thai?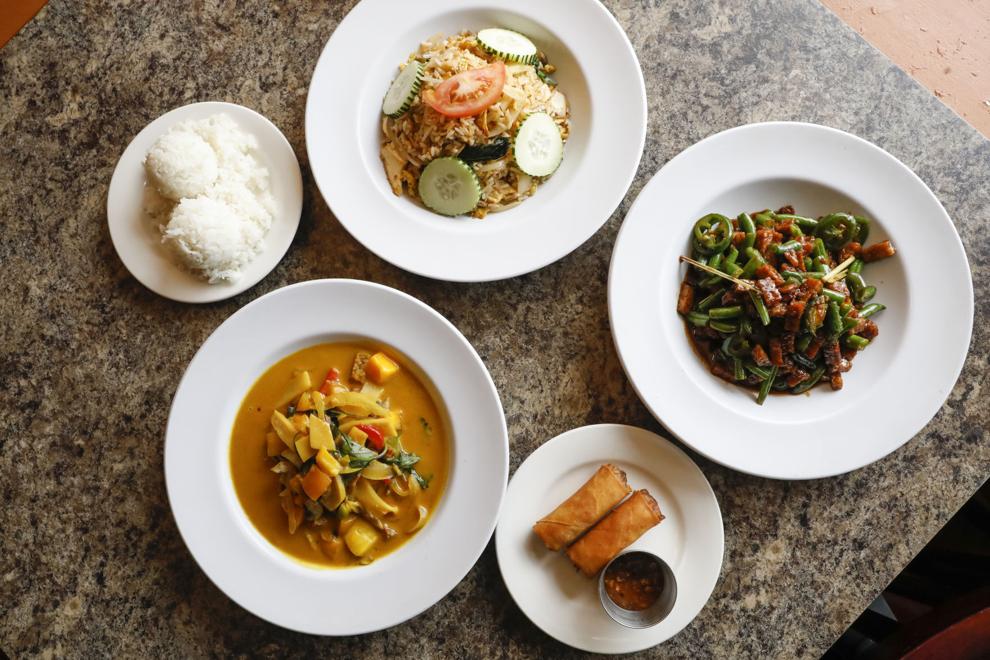 Bandung's menu hasn't always been so full of experiments. Thanks to Pram's father having connections with the Indonesian student organization on the campus of the University of Wisconsin-Madison, Pram and Julie started the first iteration of Bandung, named for Pram's home city, in the mid-1990s with his parents and brother.
At the time, Bandung operated exclusively as a delivery service. Its rotating monthly menu featured traditional Indonesian recipes passed down by Pram's mother, cooked by Pram out of a tiny kitchen, and served primarily to homesick Indonesian international students on UW Madison's campus. 
"Imagine those guys back then, 17 and 18-year-olds, away from home," Prami said, "coming to university and hiding in their apartments all scared and shy." 
To have familiar flavors was "exciting for them," he added. "They really wanted this meal from home."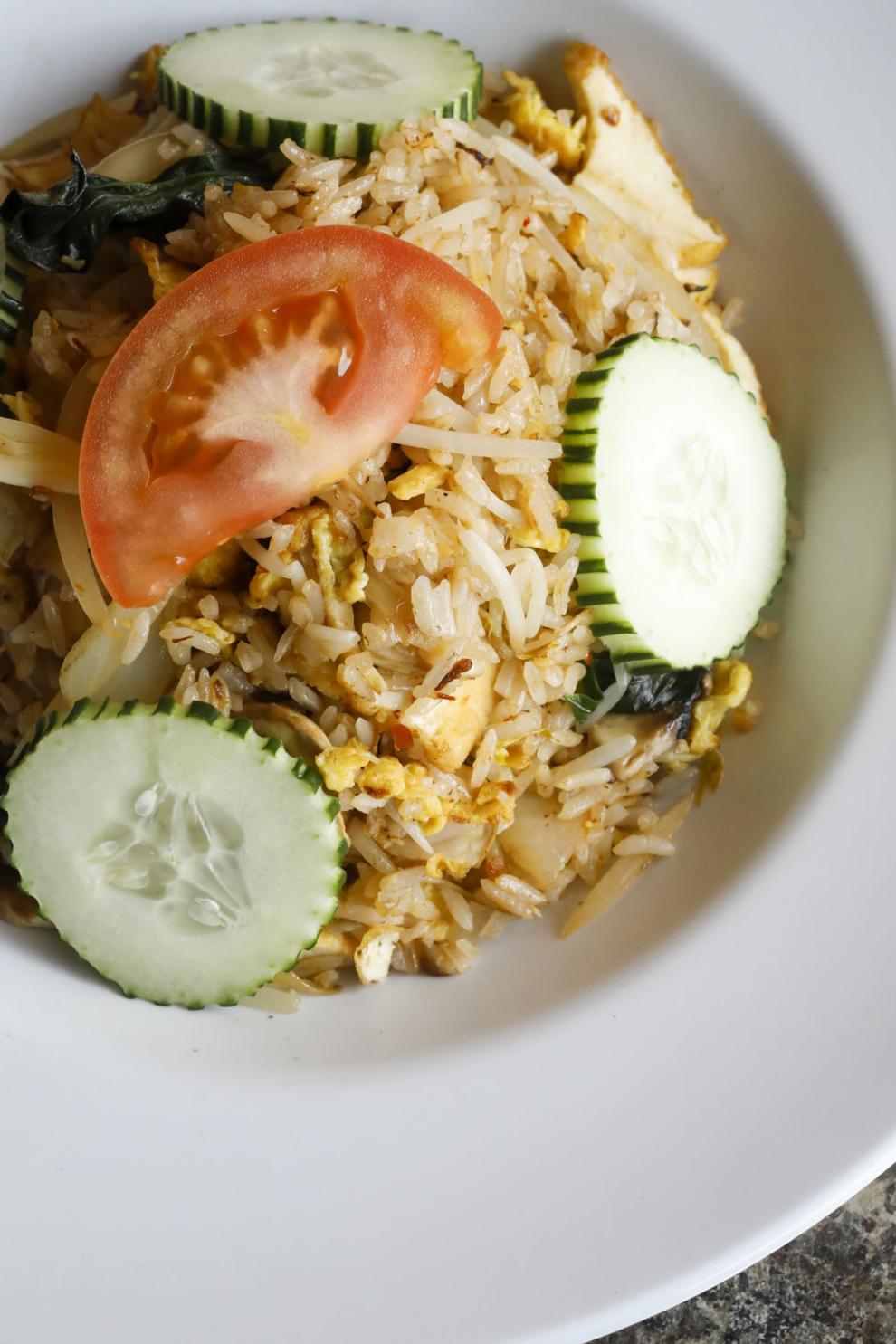 Pram had worked in Madison's restaurant community since he was in high school, including a weekend gig driving delivery for Hong Kong Cafe when he was in college. But it wasn't until starting Bandung that he truly discovered his love for food and the restaurant world. 
"It's always been a passion of mine," he said. "Initially it was just a job. But soon, unknowingly, I fell in love with it too."
[Social, but socially distanced: Event professionals forecast the future of fun]
Peanut sauces and pad thai
It was Pram's mother-in-law who heard from a coworker that a restaurant space (Thai Kitchen) was becoming available in the Gateway Mall on Williamson Street. 
"It got us excited that we don't have to do this out of a little kitchen," Julie said. "We can maybe make this business a reality." 
Bandung opened its brick-and-mortar storefront in February 2000. At the time, Julie and Pram told the Wisconsin State Journal it was the second Indonesian restaurant in the Midwest.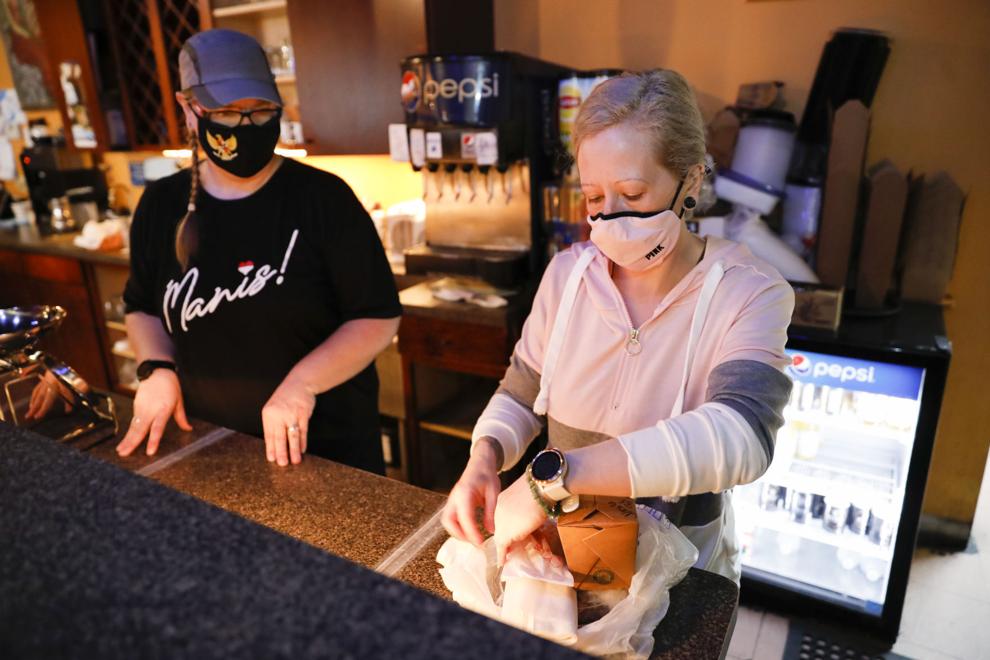 The Adriansjachs announced a menu of peanut sauces, skewered meats like sate ayam (chicken) and sate kambing (lamb), gado-gado (steamed vegetables with hardboiled eggs and tofu) and noodle dishes, like asse cabe. 
They kept a few Thai dishes on the menu as a nod to Thai Kitchen. As the restaurant grew, so did its menu, expanding from dishes made for Madison's Indonesian student population to recipes concocted and adjusted specifically to appeal to a wider palate. 
Today Bandung's menu features more traditional Indonesian fare alongside these inventive sliders and a variety of noodle dishes from around the world. While the framework for each of Bandung's recipes is still dreamt up by Pram himself, the versions that wind up on the menu are a collaborative process involving the restaurant's whole staff. 
This is how the pad thai slider ($4.50) came to be. 
"That's a starch on a starch," Pram said. "On paper it doesn't make sense." When staff took a bite, "their faces looked funny. They weren't expecting it. 
"I want those faces from my customers," he said. "They have to take the leap of faith...if they have the courage to order it, they're going to be nicely surprised with the flavor. Because I know for a fact that that's what happened to my staff when we all tried it."
['We want it to taste like your memories': Cassoulet takes comfort from freezer to table]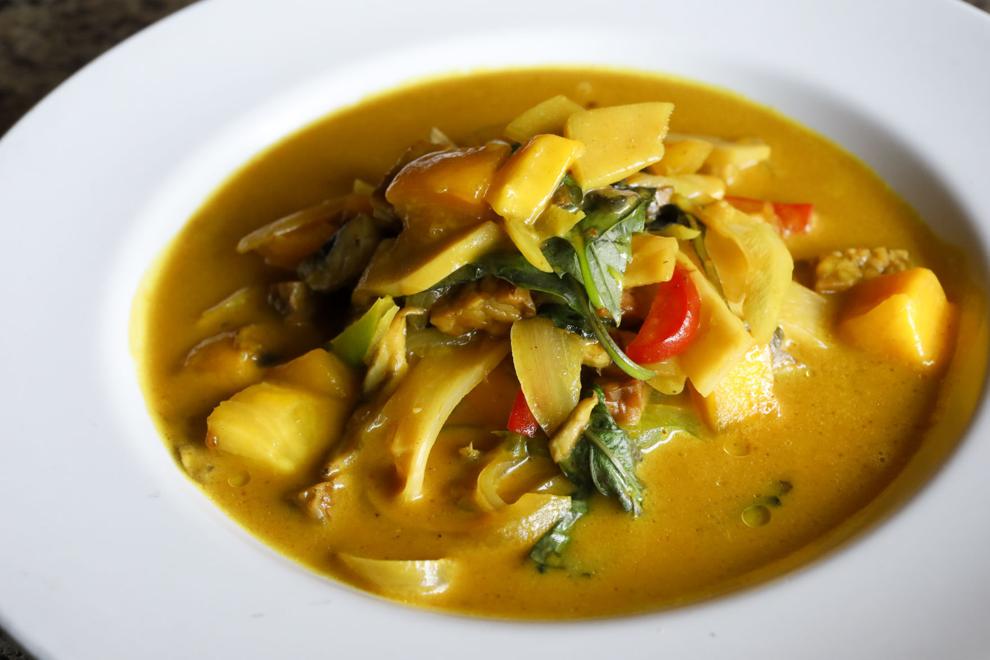 "We have a niche"
The restaurant makes tempeh in house for dishes like bo po tempeh ($8.95), a dish developed by Pram that includes a jalapeño, ginger and cilantro sauce. They sell it, too, to local restaurants including Monty's Blue Plate Diner and Green Owl Cafe.
Bandung had an established takeout and delivery system and a loyal customer base when the pandemic came to Madison. The transition to operating under pandemic regulations was relatively smooth.
Still, the past year has not been without challenges for the restaurant. The Nutty Bar, a bar attached to the restaurant that served as a hub for local visual arts and live music, has gone silent. 
"The fate of The Nutty Bar right now is still unknown," Julie said. "It's one of those things where we're getting back to some normalcy first."
Julie and Pram are proud of the space they've built in the Madison community over the past two decades. 
"We have a niche, you know?" Pram said, "We have our regulars and every year we have new ones. They kind of pass it on from one generation to the next."