Before moving to Madison in 2016, Julian Zepeda was a marine biologist who spent his days with turtles in his hometown of Puerto Vallarta, Mexico. But when he and wife Heidi prepared to start a new life near her Spring Green home, she told the animal lover he might need to consider new interests. 
"Cows are probably your best bet," she told him. 
Four years later, Julian has channeled his love of science in a very different direction: making tortillas.
It began as a problem-solving endeavor. Julian had tried one Madison Mexican restaurant after another and found them all disappointing. The dishes were fine, he said, but the tortillas just weren't up to par. Ditto for the tortillas he found at the grocery store, which were full of preservatives. "You can smell the chemicals," he said.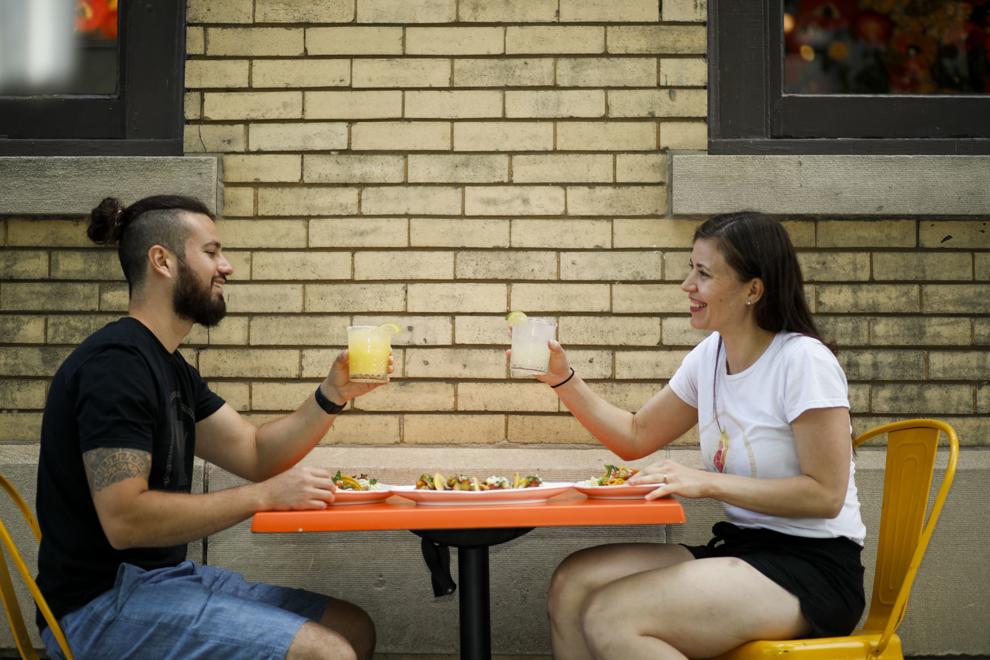 These were nothing like the tortillas he'd grown up eating in Puerto Vallarta, where families visit the mill daily to get fresh masa, or corn dough, to form tortillas, tamales or gorditas.
Julian set to work experimenting in his own kitchen, soaking corn and using a meat grinder to grind it, then pressing and cooking his own tortillas.
[On the Sugar River, a farmer reimagines her mission]
Grinding the corn by hand took hours and supplies were limited, but the demand was clear.
"They turned out really good," he said. Soon friends were asking for more for their next parties. 
"That is when I said, 'Well, I think this is a good idea.'" 
Tortilla science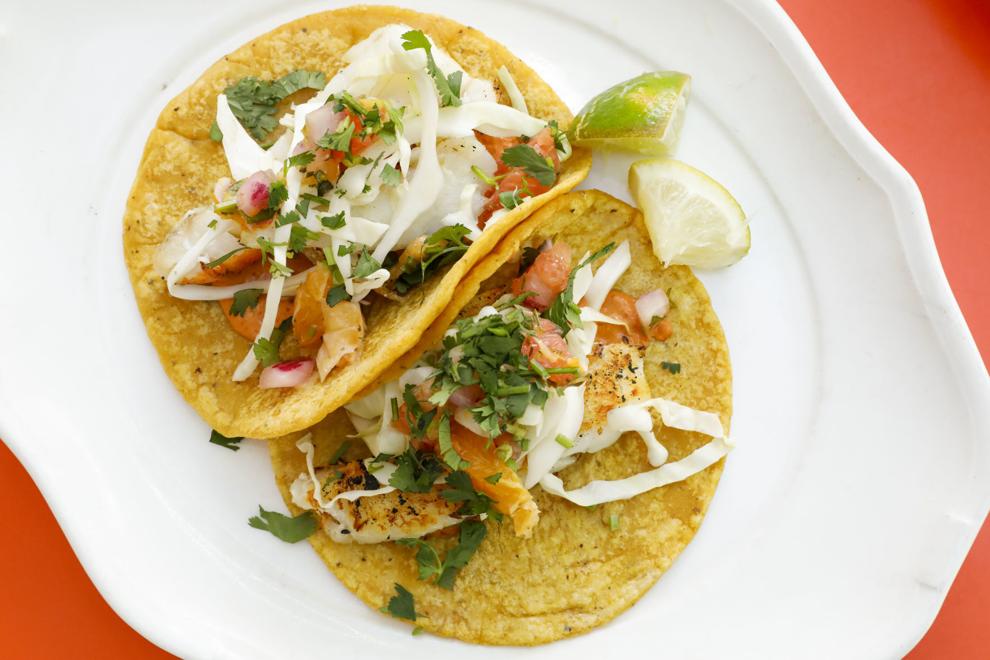 In 2018, Julian quit his job in a genetics laboratory and dove into his new career with the diligence of an academic. He headed to Mexico for three months to study under the country's master tortilla makers. There he learned the finer details of nixtamalization, a traditional process of chemically transforming corn by soaking and cooking it with pickling lime (calcium hydroxide). The process kills toxins, aids in digestion and alters the grain's flavor, color and texture.
The traditional way is no longer the norm. Many tortilla companies instead use dry ground corn mixed with additional chemicals, though nixtamalization has received renewed interest in Mexico in recent years.
[The Corner Table podcast: Found food]
Back in Wisconsin, Julian connected with farmers and made arrangements to grind their corn at Lonesome Stone Milling in Lone Rock, where Heidi and her dad used to buy grain for the family's cattle farm in the '90s.
He and Heidi are the company's only employees. Julian is the molinero, rinsing the corn twice before grinding it with a device made of volcanic stone, carefully calibrating the amount of water to add for each variety of corn and mixing the masa to soften it. 
Heidi is the tortillera, with a special knack for operating a specialized machine that they imported from Mexico. The machine forms the masa into a sausage shape and slices and presses each tortilla. The tortillas are cooked three times total, causing them to inflate.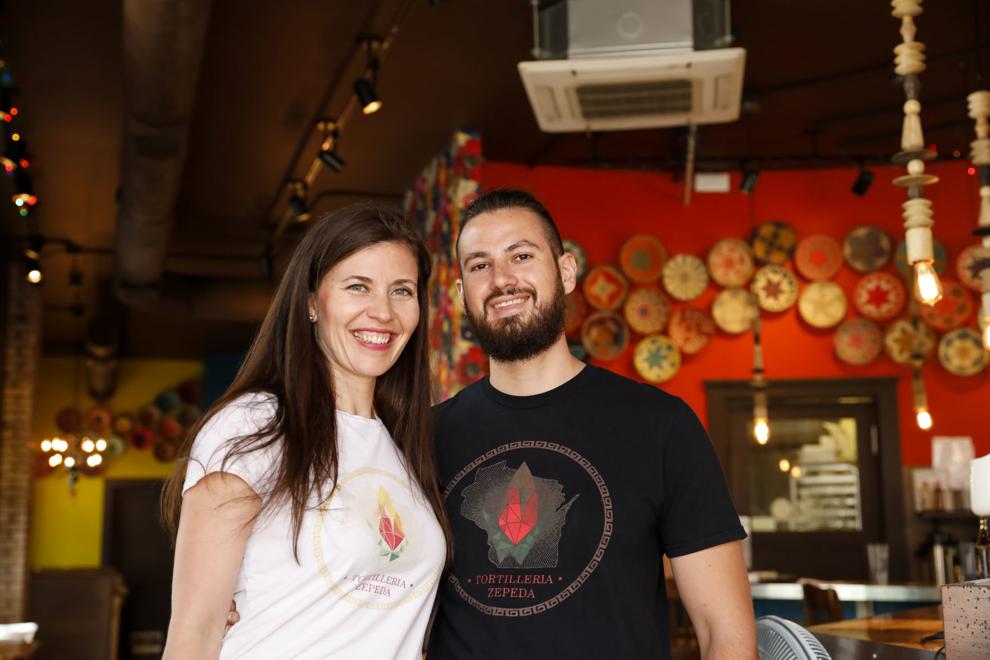 It's an artistic process, Julian said, but also a scientific one. It's easy to overcook the corn or get the water ratio wrong, so he's always monitoring pH, temperature and water absorption.
"He's a data junkie," Heidi joked, noting that he documented the ways that Wisconsin's fluctuations in temperature and humidity change the tortilla-making process.
"I take notes of everything. I like to have a standard process to not have any mistakes in the future," Julian said. "We've made all the different mistakes and I always document it."
Beyond tacos
Tortillerias Zepeda's offerings change seasonally. Currently on offer are yellow, white, and organic blue varieties, which can be found in nine stores in Dane County and Spring Green, including three Willy St. Co-op locations, Pasture and Plenty and The Conscious Carnivore. Prices vary by retailer. At Willy Street Co-op, the yellow variety costs $4.29 for a dozen and the organic blue is $5.99. 
[Help us set the Cap Times People's Agenda]
Those who want to help a neighbor in need can purchase "Community Tortillas" ($5 for a dozen), which will be donated to local food pantries through Pasture and Plenty. During the novel coronavirus pandemic, the Zepedas have even piloted bike delivery for customers near their east side home.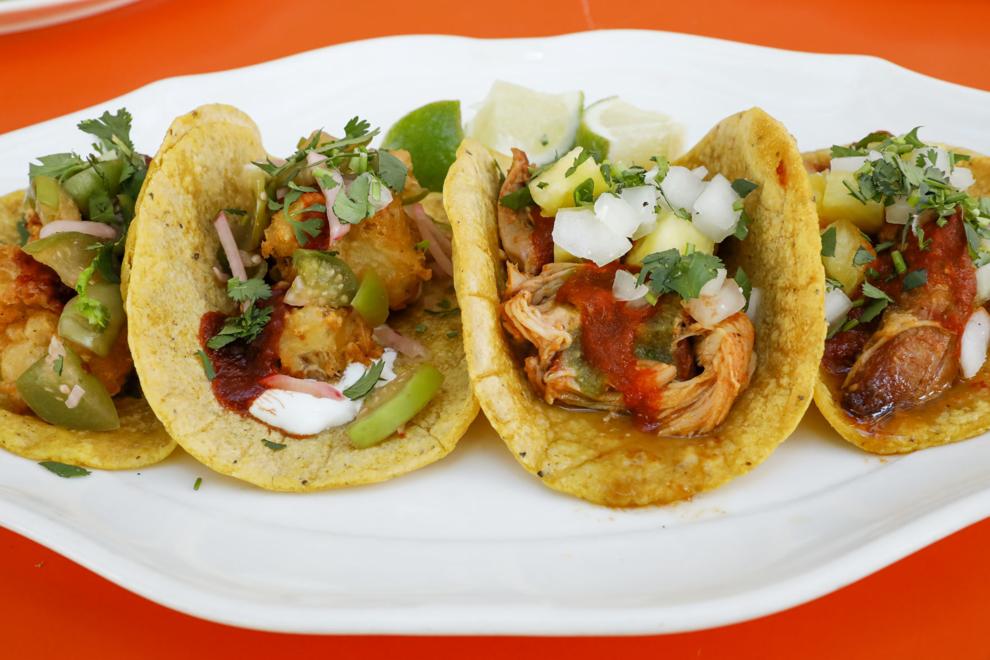 The tortillas have found their way onto local menus. At Canteen, a taco spot downtown, they're an upgrade option for tacos. At Paoli Schoolhouse American Bistro in Belleville, they're part of the chilaquiles and tacos. 
As the Zepedas' tortillas have inspired professional chefs, they believe they'll inspire home kitchen innovations too.
"I really enjoy seeing people try a traditional, real tortilla. I like to see their faces how they say, 'Wow, this is different than anything we've had before,'" Julian said.
"Obviously everybody thinks of tacos," Heidi said. But she also recommends options like enchiladas, tortilla soup and enmoladas, or tortillas dipped in mole sauce. 
Through such experimentation, they hope customers come to understand the versatility that has made corn such a treasured part of Mexican culture. 
"It's the basis of the civilization, practically," Julian said. "We just use corn for everything."