It all started with a "friendnapping."
Author Siena Sterling said she introduced two of her friends to each other, and the pair ended up forging a close bond that excluded her. And it bothered her, and reminded her of the social machinations that she endured as a teenager.
"I thought, 'I am too old to be in such a total meltdown,'" Sterling, an American journalist, said in a Zoom interview from her home in London. "This is really kind of tragic. So I thought there was something behind this, because this isn't that crucial to anybody's existence.
"And then I thought, 'Oh my God, this is boarding school. It's boarding school again."
The result is Sterling's first book, "Tell Us No Secrets," which will be published on Tuesday, June 7, by William Morrow. The thriller is set at a prestigious East Coast boarding school in 1970, where the tensions between four teenage girls competing for each other's friendship escalate to murder.
"Tell Us No Secrets" is part of a rising new subgenre known as "dark academia," thrillers set on the campuses of liberal arts colleges and elite private schools, where thrills and study groups mix. Sterling will be part of a virtual group author event with two other writers of "dark academia" novels, hosted by Mystery to Me bookstore on Saturday, June 11, at 10 a.m.
Joining her will be Faridah Àbíké-Íyímídé, author of the New York Times bestseller "Ace of Spades," about two private school students dealing with an anonymous bully. Also part of the event is Ashley Winstead, author of the debut thriller "In My Dreams I Hold a Knife," in which a group of college friends reunite a decade after an unsolved murder on campus. The event is free on Crowdcast but registration is required.
Donna Tartt's "The Secret History," published in 1992, has been credited with inspiring the dark academic genre, which has expanded to include movies ("Master") and television shows (Netflix's "The Irregulars").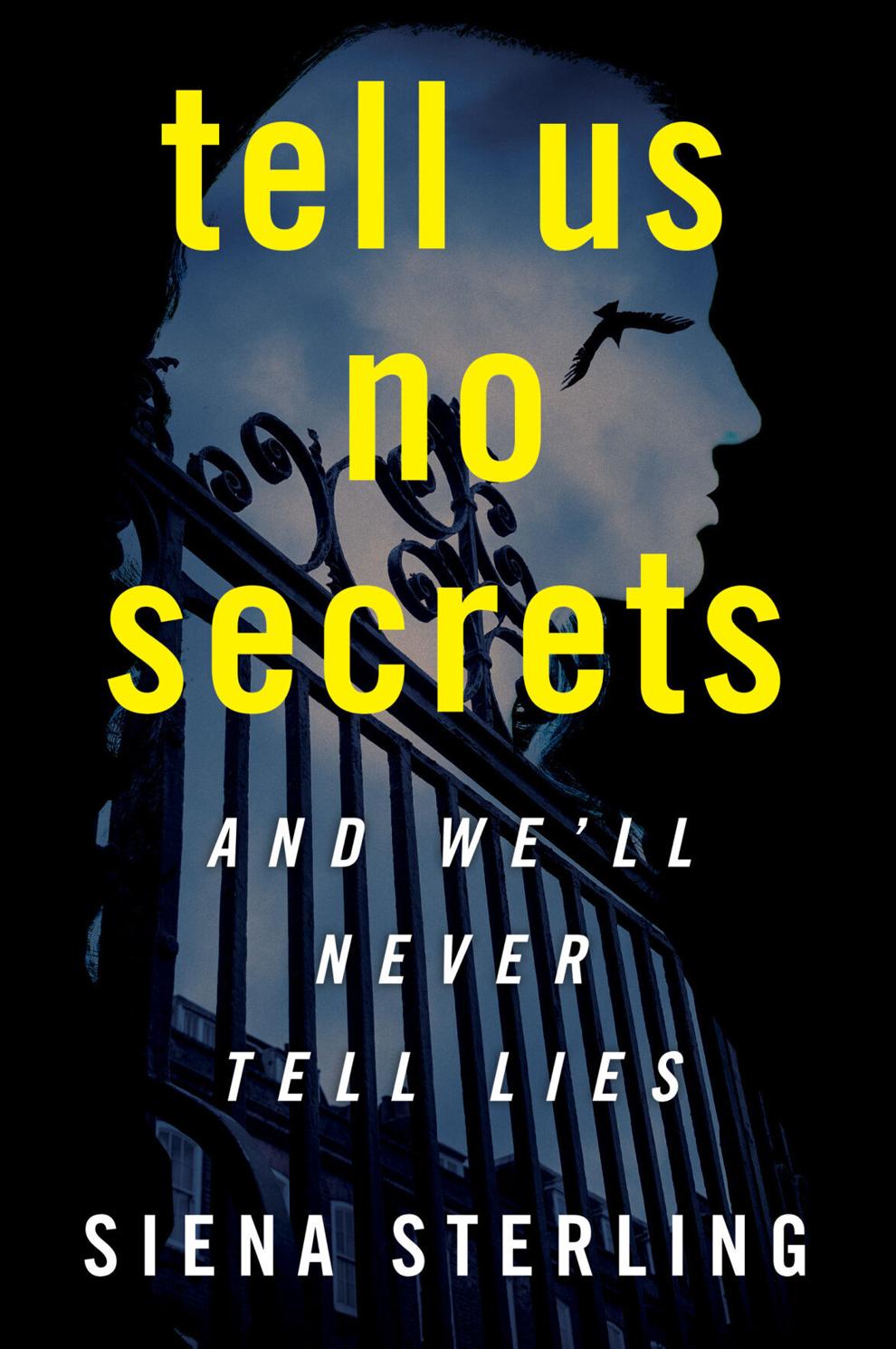 Sterling said she thinks boarding schools and colleges are such emotional pressure cookers, with young people away from their parents trying to forge their own identities, that they make great settings for drama.
"I was thinking the other day that, even if you got the characters from 'Friends,' you got Monica and Joey and all of them and put them in college together, something dark could really happen," Sterling said. "I'm kind of surprised that something didn't happen at my school."
That worst-case scenario happens at the fictional Stonybridge boarding school among four girls — beautiful Cassidy, shy Karen, rebel Zoey and jock Abby. Resentments boil when Zoey starts spending more and more time with Cassidy than she does with her roommate Karen, and a public scorecard of which students have lost their virginity exacerbates tensions among the class.
In the novel, Sterling shifts perspectives between all four main characters and a couple of others, using a different font for each one. There's also a present-day framing device featuring one of the students (but we don't know which one), now a woman in her 60s, whose secrets from Stonybridge reemerge.
"What I wanted to explore was how powerful peer pressure is at that age," Sterling said. "At one point in the book, somebody talks about parental duty, and the importance that parents have on children. That's legitimate, I get that. But the things that affect us even more at that age to my mind are the friendships that you form."
Sterling said she set "Tell Us No Secrets" in 1970 partly because it was around the time that she was at boarding school, but also because it was such a charged time for American youth.
"That's the kind of perfect storm for a lot of things," she said. "Sure, you had the sex, drugs and rock and roll. But also, you can't have an abortion. There's a problem with homosexuality. So there's all this opening up, but in a lot of ways it hasn't."