Over the next week, some 30 sculptures will be hung, carved, dragged, lit and inflated around Madison. Crafted from fabric, wood and metal as well as ice and snow, each piece is part of Winter is Alive!, a new multi-disciplinary arts exhibition of global proportions.
The event is an invitation for Madisonians to get out and (safely) enjoy the winter weather, while thinking critically, at times even hopefully, about climate change.
"I wanted to do something fun, hopeful and optimistic that celebrates winter," said organizer Tamsie Ringler, an artist and educator. Ringler intended to "fuse the energy of a winter carnival with thinking about climate change. It gets people thinking about the ways we love winter and want to protect it."
Subtitled "A Cooler World Carnival," Winter is Alive! incorporates film and poetry, installation art, musical performance and community projects. It officially runs Friday, Feb. 12 to March 7 in dozens of locations, including Lake Mendota, Lake Monona and Lake Wingra.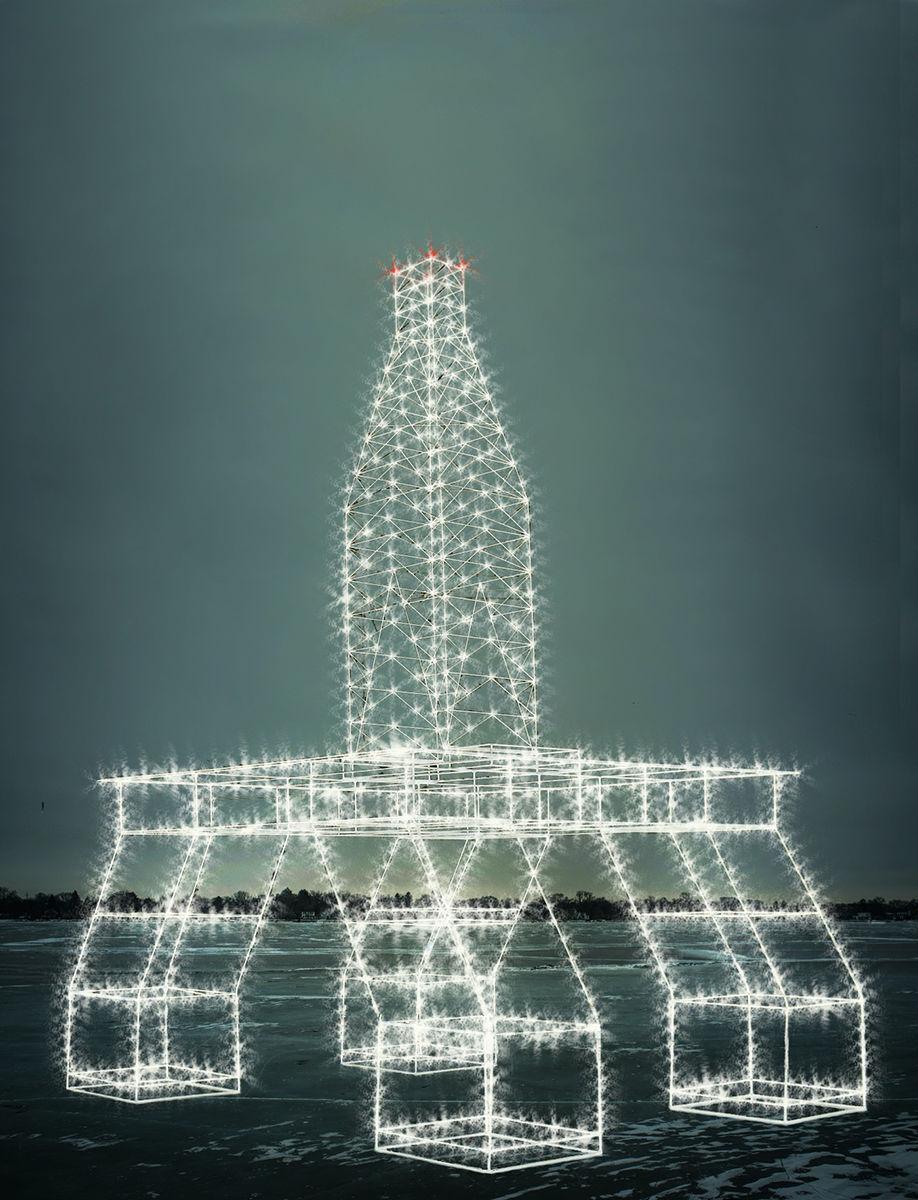 The exhibition, Ringler said, is "activating winter, bringing light into the darkness."
"It's a way to educate and give people a sense of agency, to express themselves about this issue," said Karin Wolf, city of Madison arts administrator. "It's also physically giving people (a reason) to get out into the winter landscape."
Ringler, a Madison native, recently moved back to town from St. Paul. In October 2020, she brought an idea to Madison city arts administrator Karin Wolf. She wanted to make an illuminated sculpture designed to look like an oil rig, to be displayed on one of Madison's lakes during the winter.
Wolf suggested a BLINK temporary art grant, which Ringler received. But Wolf had also been thinking about a Madison version of the Minneapolis-based Art Shanty Projects, artistic ice shanties that pop up most winters on Mde Unma/Lake Harriet. She pitched the idea to Ringler, who was intrigued.
Within two weeks, the wheels for Winter is Alive! were spinning. With COVID-related concerns about gathering, their plans soon spread across the city, with neighborhood-based activities and installations.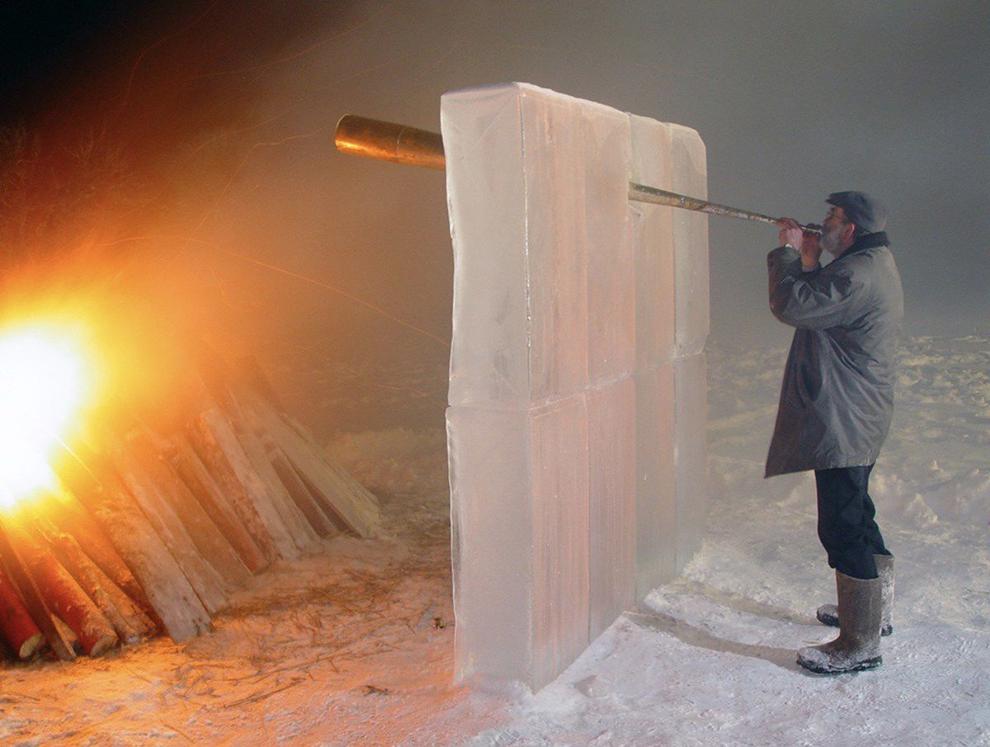 The expansive format matched the expansive content. Climate change can seem like everyone's problem and no one's problem, so overwhelming and insurmountable, people tend to check out. But it's everyone's issue, Wolf said.
"How do we keep our optimism in the face of tragedy?" Wolf said. "How do we open ourselves to new ideas, even contradicting ideas? There definitely have been people with radical ideas about what needs to happen to combat climate change, and there are people who don't want to look at it that way, don't want to bring people to the point of despair.
"Tamsie has created a platform for multiple perspectives," she said. "We can learn from one another. Art is a good vehicle for that."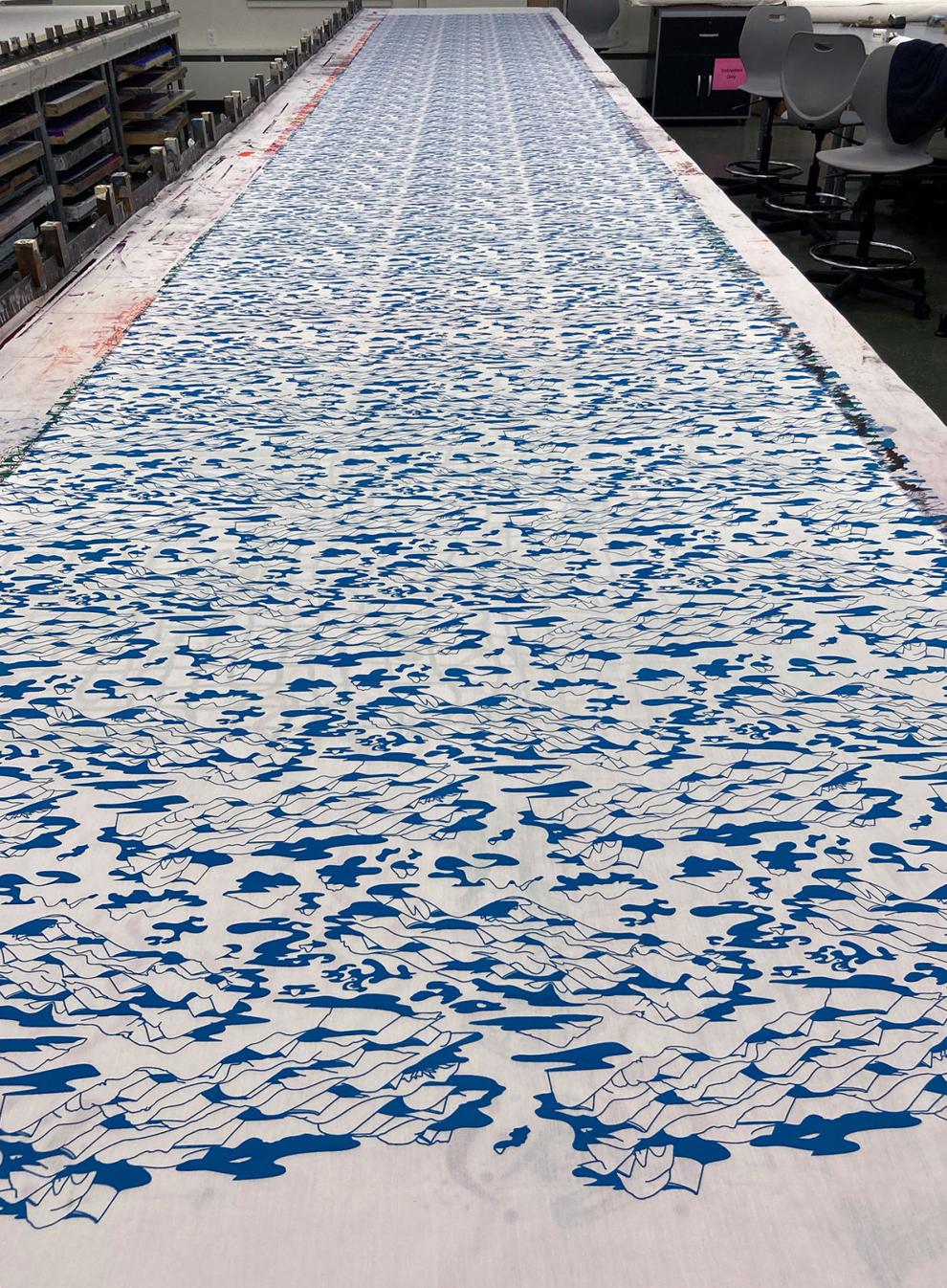 Many hands 
Ringler got help from Marc La Pointe, one of her former students who served as a project coordinator and curator. Anna Orbovich created the Winter is Alive! website, which is still adding maps and details.
Funding for the projects came from all over. The city funded a chunk of it, using BLINK grants and money earmarked for public art. Dane Arts gave a substantial grant toward digital resources, including the website and livestreaming events that will go along with the festival's physical sculptures.
Other organizations and businesses signed on too — Sustain Dane and Clean Lakes Alliance, students and teachers in the University of Wisconsin-Madison's Art Department and MMSD, the Madison Children's Museum, Garver Events and the Madison Central Business Improvement District, among others. Private donors gave as well.
As for the artists, many, but not all, are local. Madison-based artist Adriana Barrios and Tomas Mathieu, an artist based in Saugatuck, Michigan, will have their work displayed along State Street. East High School will host artwork by Madison-based artist Sara Meredith (as Smere Tactics).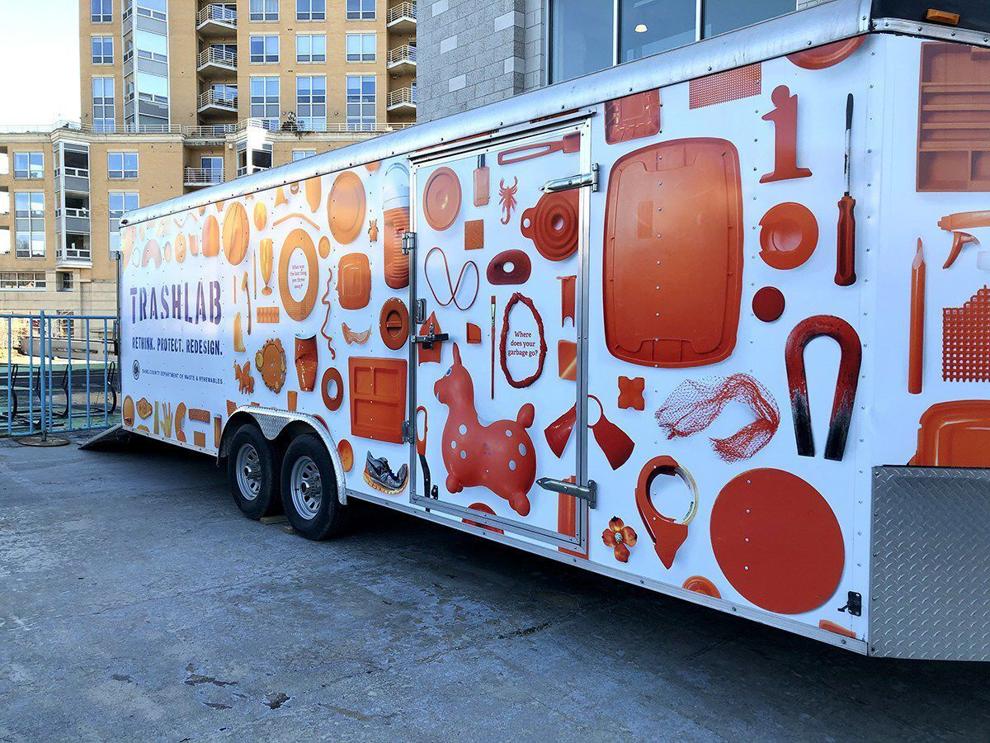 For their piece, "Ice Transplant," UW-Madison grad students Jeff Chelf and Derek Kiesling plan to harvest blocks of ice from lakes Mendota and Monona and transplant them from one lake to the other. A local artist who goes by TetraPAKMAN is installing an oil spill-inspired piece on Lake Monona, between the intersection of John Nolen and North Shore drives.
The chill COVID put on travel opened a door to an international presence at the carnival. Latvian artist Ojars Feldbergs is getting local help to create his Lake Wingra piece, "The Dying Iceberg."
"This issue can only get resolved if we all work together," Ringler said. "We have a Latvian artist, someone from the U.K., a Romanian artist. There's going to be a curatorial exchange with Germany, a hip-hop evening by the JVN Project."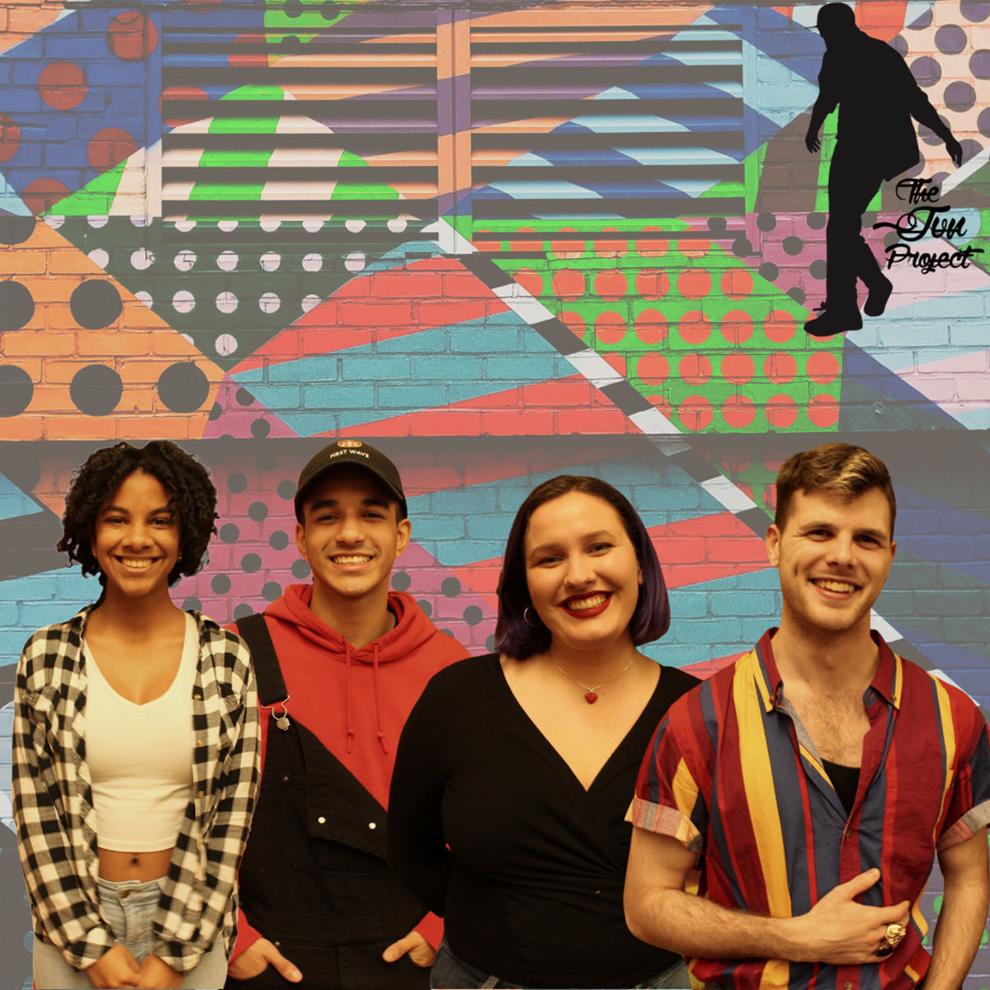 Winter is Alive! incorporates community projects, like snow sculptures and a flash mob (shh). The Children's Museum is hosting a "trash lab," a trailer that encourages viewers to "rethink our relationship with waste."
Ringler's team didn't edit the artists, some of whom are more pessimistic (or realistic) than others.  
"Art can make you uncomfortable, but those voices need to be heard," Ringler said. "With climate change, you have to acknowledge it's a crisis and move forward. There are lots of ways of acknowledging that."
Garver Feed Mill will host "Wisconsin's Own" Wisconsin Film Festival films (Feb. 12-18). There are two immersive installations inside (with limited capacity) and four outdoor pieces being installed this week. As part of a Feb. 12 open mic event and "A Live-Share" on Feb. 16, Madison poet laureate Angie Trudell-Vasquez will read poetry between videos provided by artists.
"We're trying to mix not only media, age and involvement and diversity, but also voices, ideas," Ringler said. "When you can mix audiences … instead of the same people always watching the same things, having people share new information, that's what the goal is.
"And also have people get out, enjoy the winter and celebrate nature."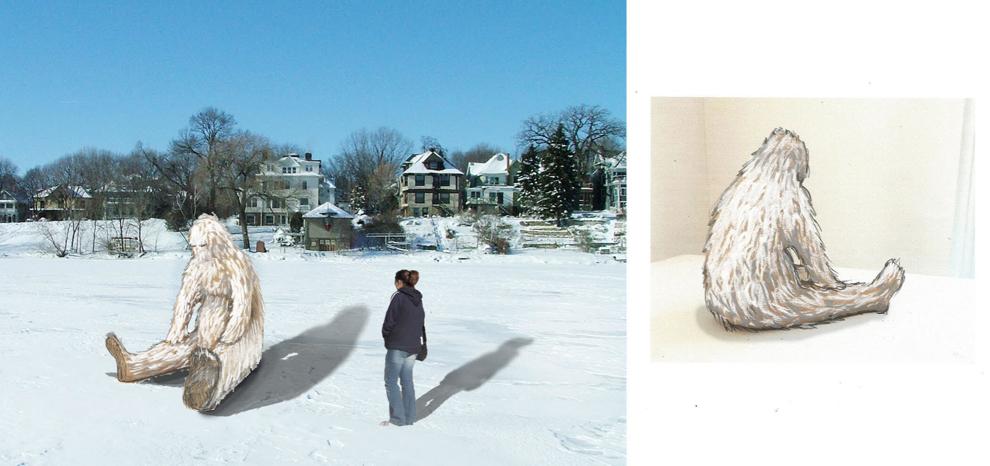 Global cooling
Protest murals that covered downtown following George Floyd's murder last summer gave Wolf new insight into the "need in democracy for people to express themselves." It's partly in light of that that Ringler and her team want to involve as many voices as they can. Ringler calls the project "a work in progress."
"I had an artist contact me two days ago about putting a piece in the show," she said in an interview just eight days before Winter is Alive! is set to open. "And I'm going, 'OK, we'll figure it out!'
"It makes more work for us to do it that way. But we still have a call out — we're hoping people will share one minute videos with us, about what they love about winter, what worries them about climate change, and how they can contribute to global cooling."
That call for people to submit a video of one minute or less will be open until Wednesday, Feb. 10.
Ringler isn't sure whether Winter is Alive! will become an annual thing. She's open to it, but she's done most of the work for this project as a volunteer. She doesn't want to burn anyone out, including herself.
"It's not over when it's open," Ringler said. "It's an ongoing opportunity to engage over the next month. Some projects might have another life in other places.
My hope is for the real life experiences artists have and the community has, that makes them think what can I do? How can I contribute? How can I make a difference in my world and in my life?"