The outcome of Wisconsin's gubernatorial election on Tuesday will set the state on one of two starkly different paths.
Incumbent Gov. Tony Evers, a Democrat, is running for reelection on a platform of restoring abortion access, cutting taxes for middle-class families and boosting funding for the state's public education system. In reality — given that Republican control of the Legislature is all but guaranteed due in large part to the state's electoral maps — Evers is running to play "goalie" for four more years, swatting away bills passed by GOP lawmakers.
Construction magnate Tim Michels, Evers' Republican challenger, is pushing for a drastically different approach to state government. He wants to abolish the bipartisan Wisconsin Elections Commission, implement universal school choice and reduce crime across America's Dairyland. Though how Michels plans to accomplish all of those things is unclear — he's offered few details about the implementation of his proposals — he has indicated he would sign some of the nearly 150 bills Evers vetoed during his first term.
Tuesday's election could set the state Capitol up for four more years of divided government — if Evers wins and Democrats head off the Republican effort to attain the legislative supermajorities needed to override a gubernatorial veto — or open up the runway for Republicans to aggressively pursue their policy wishlist, either via one-party rule with Michels, or a supermajority that can overrule Evers. 
Speaking to reporters in Madison on Saturday — his 71st birthday — Evers outlined what he believes the Republican agenda would look like if he loses his veto authority.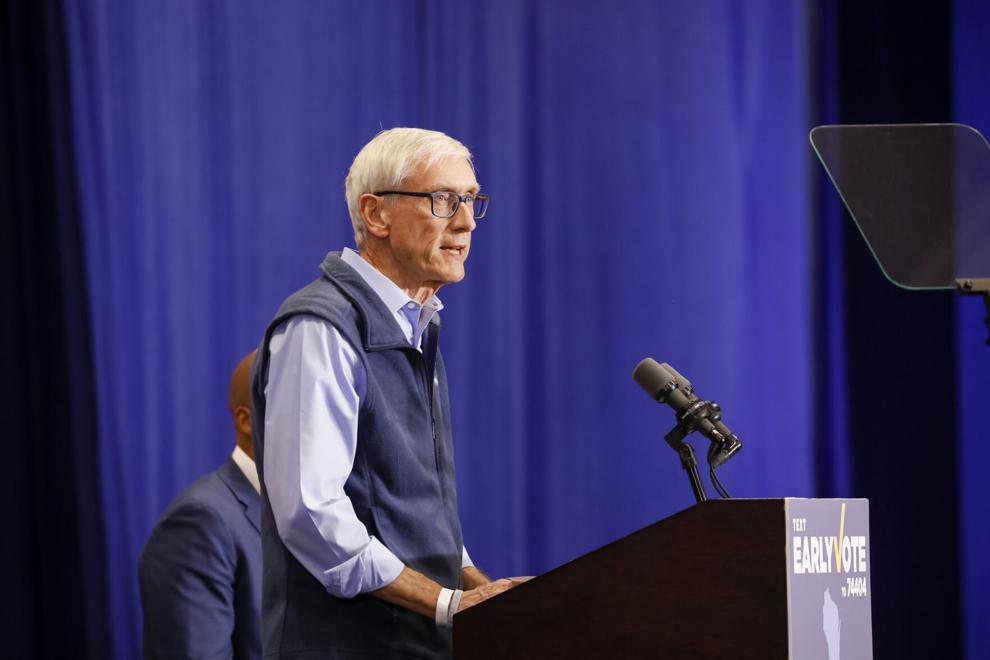 "We'll have far less ability to vote, that's for sure," Evers said. "I vetoed a whole bunch of bills that would have made it more difficult to vote — all those will become law."
The governor also said "we will have voucher schools all across the state of Wisconsin with no idea how we're going to fund them." Evers also denounced shifts in state tax policy discussed by Michels, suggesting they would create more of a burden on middle-class voters while providing tax relief to the state's wealthiest residents.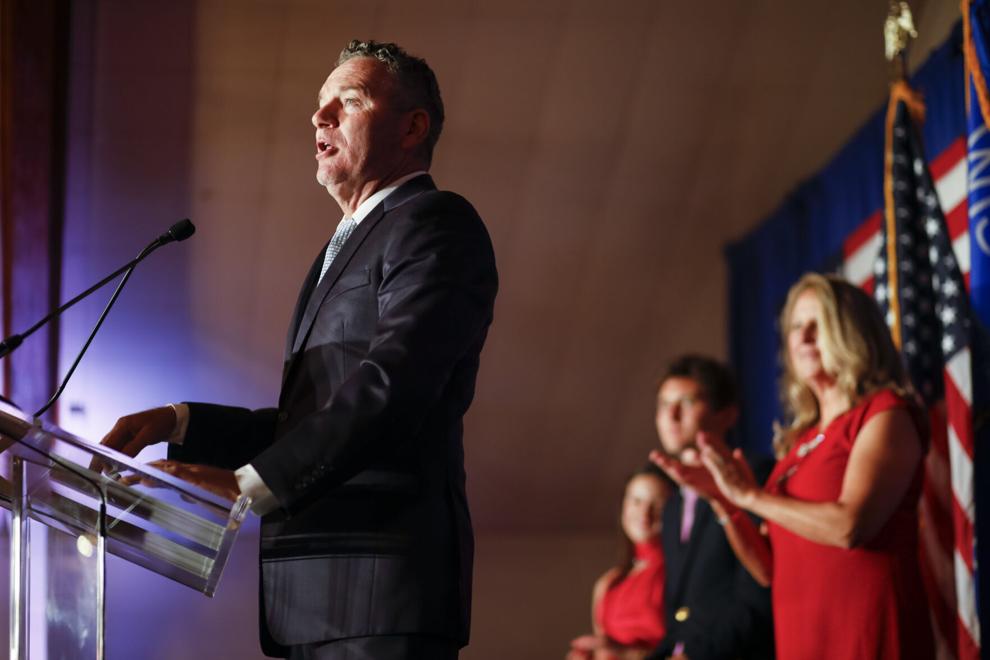 Michels, speaking to a crowd of a few dozen in Middleton on Thursday, continued to peddle the pillars of his platform — regardless of how fleshed out they are. He told supporters he would pursue "massive tax reform" to return taxpayer dollars to Wisconsinites, implement universal school choice and reduce crime.
"It's time for a change," Michels said to close his remarks. "I ask for your help. Together, we're very powerful. Together we can and we will win this race. Together, we will beat Tony Evers. Together we will get a new governor in Madison and together we will take Wisconsin to new heights."
For months, inflation has topped the list of Wisconsin voters' concerns as measured by the Marquette University Law School poll. In the poll's final release before the election, on Nov. 2, inflation was followed by public schools, crime, gun violence and an accurate vote count. In September and October, abortion policy ranked in voters' top five issues, and most shifts among issue rankings were within the polls' margins of error. 
The partisan breakdown of those issues has revealed stark differences between Democrats and Republicans in each poll. 
For Democrats, abortion policy has been at or near the top of the list for months, since the U.S. Supreme Court's June decision in Dobbs v. Jackson Women's Health Organization ending the constitutional right to end a pregnancy activated Wisconsin's previously unenforceable 173-year-old abortion ban. In last week's poll, abortion was followed by gun violence, public schools, accurate vote count and inflation among Democratic voters.
Republican voters have consistently put inflation at or near the top of the list. The country's year-over-year inflation rate was 8.2% in September, according to Consumer Price Index data. Trailing inflation in last week's Marquette poll were crime, illegal immigration and taxes, while accurate vote count jumped to the front for Republicans.
Republican strategists say the polls jibe with what they've seen and heard on the campaign trail. Top-ticket candidates from both parties have trekked across the state on bus and RV tours in the final weeks of the campaign — knocking on doors, holding rallies, meeting with voters and making appearances with well-known celebrities and political figures.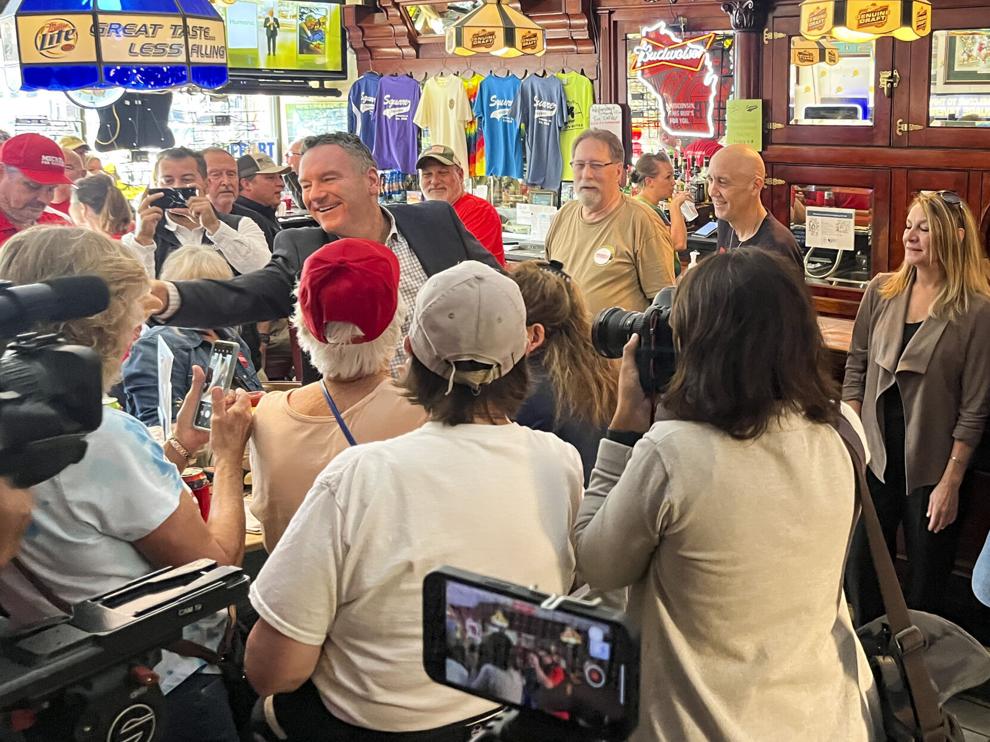 "In just the last couple of days when I've been on the bus tour with the candidates, talking with people in the crowd, their big concerns are still the economy and the inflationary issues," said Waukesha County Executive Paul Farrow, who has served as chairman of the Republican Party of Wisconsin since August 2021. "I was up in Minocqua (on Thursday) when one of the gas stations flipped to $4.09, and everybody saw it and groaned. I think there are still some concerns there. And then in some sections of the state, especially down in the southeast, crime and public safety is still a big hot topic."
Priorities for Republicans, regardless of the election outcome, will be bills dealing with the economy, crime and education, said GOP lobbyist Bill McCoshen, who managed former Gov. Tommy Thompson's 1994 campaign when the Republican carried 71 of Wisconsin's 72 counties and earned 67% of the vote. McCoshen later served as Thompson's chief of staff and secretary of the state Department of Commerce.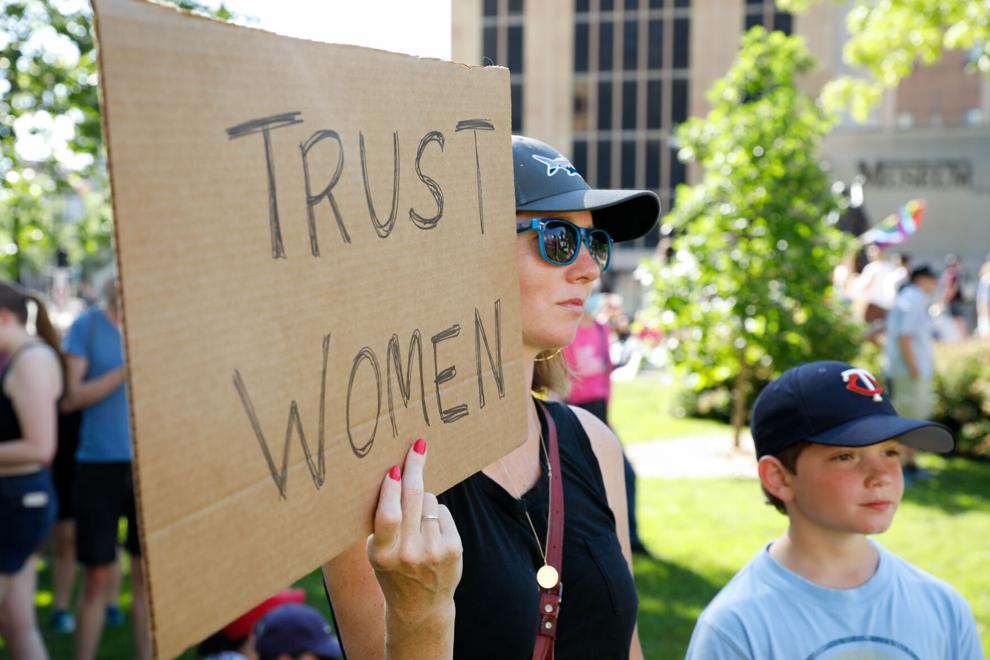 Republican strategist Keith Gilkes — who ran two of former Gov. Scott Walker's campaigns and served as his chief of staff — agreed that economic issues are motivating grassroots Republicans and independent voters, followed by crime and education.
But that doesn't mean abortion policy should be ignored, Gilkes said.
"I think ultimately (crime and inflation are) more powerful with independents, but I will say the abortion issue is important and motivating for a large swath of the Democrats' base," Gilkes said. 
Wisconsin law allows the Legislature to override a governor's veto with a two-thirds supermajority vote in each chamber of the Legislature. In a hyper-polarized era with little partisan crossover on high-profile issues, that means Republicans need to pick up one Senate seat and five Assembly seats in order to enact their policy initiatives if Democrats continue to control the executive branch.
While it's not likely, a scenario in which Republicans obtain a legislative supermajority but fail to win the gubernatorial race is not entirely out of the question, Farrow said. 
While McCoshen is bullish on the chances of a GOP supermajority in the Senate, he noted that "the Assembly is harder to get. But if the wave is big enough they could potentially get there in the Assembly." Gilkes agreed: it's possible to get there in the Senate without a top-of-the-ticket win, but it's less likely in the other chamber.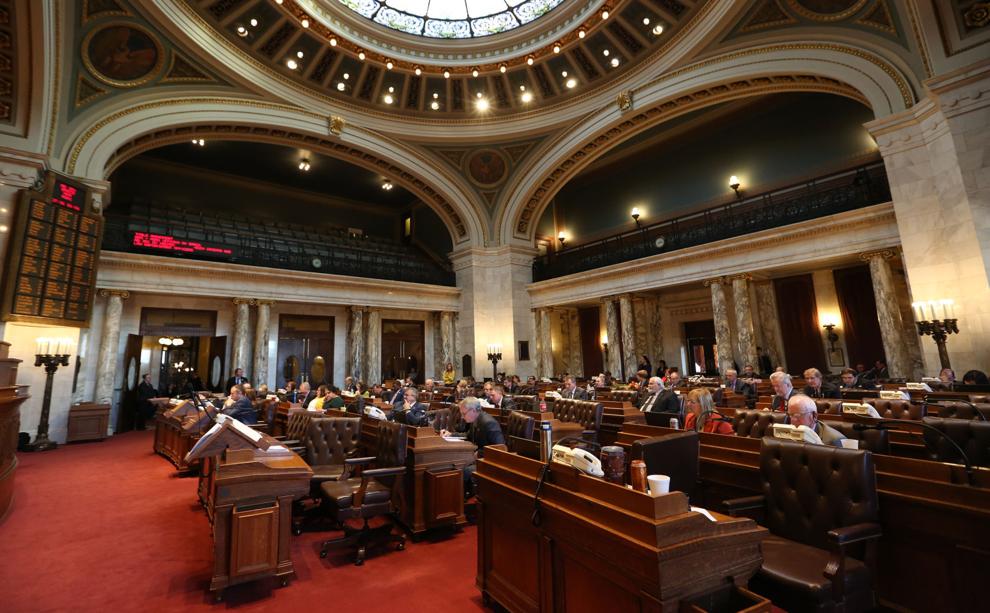 If Evers wins but Republicans manage to obtain a veto-proof majority, "I think you'll see a number of pieces of legislation that we had last session, especially around election integrity and unemployment reform that would come back, if not in the exact same style but very similar," Farrow said.
A Michels win would usher in at least four years of conservative policy, members of both parties agree.
The construction executive would bring "a business mindset" to the office, Farrow said, adding that, as governor, Michels would likely look for ways the state "can reduce the size of government and still be effective and efficient." 
"The governor is ultimately the one that's going to set the tone over the course of those four years — what is pushed, what is successful and ultimately signed into law," Gilkes said. "I think it all boils down to Tim Michels and what's his approach … and is there a factor of looking to go and run for reelection in four years, and how will that impact how far and how aggressive he's willing to go?"
Democrats say the outcome of Tuesday's race will define Wisconsin's path for years to come, starting with wide-ranging changes to how the state manages elections. If Evers is reelected, Democrats say he'll continue to preserve the state's election administration system and voting rules, two things some Republicans are determined to overhaul.
"If we're not successful, if Republicans gain two-thirds of the Legislature or Michels is elected, we know exactly what they would do. I believe they would start with further policies to rig Wisconsin in their favor for the near- and long-term future," said Rep. Greta Neubauer, the Democratic leader in the Assembly, alluding to the gerrymandered voting maps that favor Republicans implemented earlier this year by the conservative-controlled Wisconsin Supreme Court.
She pointed to recent comments from Michels that "Republicans will never lose another election in Wisconsin after I'm elected governor" as evidence Republicans are seeking to solidify their power in Wisconsin. Michels' campaign told the Washington Post that he meant the policies he will support will make voters want to vote for Republicans rather than Democrats.
At the same time, Neubauer said, Evers has managed to secure "some real accomplishments" in spite of Republican attempts to "stonewall" him.
"I expect that if he is reelected, we will be able to move more through in terms of the policies that Wisconsinites broadly support, but Republicans have attempted to block because they saw it as a potential win for Evers," she said.
Democratic Party of Wisconsin chair Ben Wikler said Republican lawmakers have provided a snapshot for the future of the state under a Michels administration by way of the nearly 150 bills vetoed by Evers during the Legislature's most recent session.
Wikler said the bills forecast a Wisconsin "where people are less safe, where students are less well educated, where voters have less freedom to choose the leaders that will serve them." 
"That's a Wisconsin that most people don't want," he said.
Neubauer and state Sen. LaTonya Johnson, D-Milwaukee, also said the financial future of Wisconsin municipalities is at stake in the gubernatorial race.
Neubauer, a Racine Democrat, expressed concerns Michels and Republican lawmakers would "(starve) our local schools of resources and local governments of shared revenue that they need to provide necessary services." 
Michels' proposal to implement universal school choice would likely result in public schools receiving fewer resources. The construction executive has also resisted discussing specifics about whether he would support a permanent increase in shared revenue — the amount of state dollars sent to local governments — if he is elected. Increasing shared revenue is seen by many local officials as the key to addressing issues like crime, since local governments, not the state, hire police officers and manage their respective criminal justice systems.
Johnson, with even more urgency, said Evers' reelection is critical to Milwaukee getting more assistance from the state.
"We are fixing streetlights with (American Rescue Plan Act) funds," she said. "Anytime you have to use one-time funding for regular maintenance, you know you're in trouble. And my Republican colleagues don't seem to care about that."
Johnson also said Republicans aren't serious about reducing crime in Milwaukee, and she worries Michels' pledge to work with the city and county's Democratic leaders to improve public safety is just campaign talk. She said GOP lawmakers have starved Milwaukee of resources it needs to actually reduce crime, like hiring public defenders and providing funds to help clear a backlog of cases in the county's judicial system.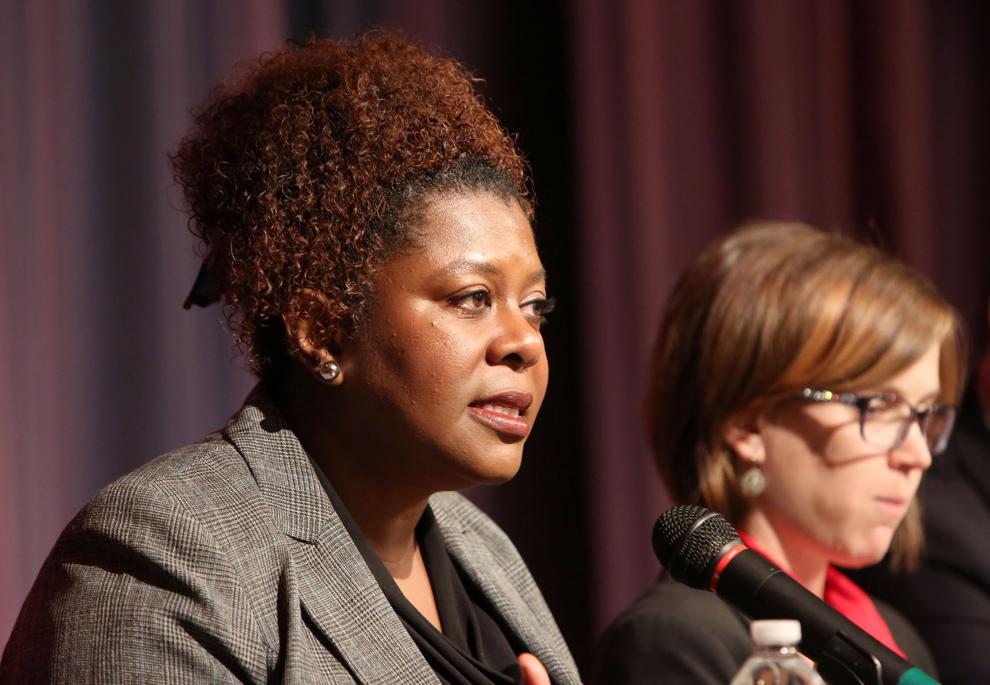 "I can't tell you how irritating and frustrating it is for me to attend child funerals, and knowing that the only difference between that child laying in the casket and another child running around playing is their ZIP code," Johnson said, adding that she fears Republicans will continue not to "give a damn" about solving the city's issues.
"Just give Milwaukee the resources it needs," Johnson said.
Neubauer was also bullish that, even with Democrats in the minority, some of Evers' priorities, like more funding for public schools and child care, could have traction.
"We know that Republicans did not move forward on child care, on further increases to public schools, in part because they did not want Gov. Evers to be seen as successful," Neubauer said. "I do not think that they'll be able to do that for another four years because the people of Wisconsin keep showing up and putting pressure on them. And Gov. Evers wouldn't be running for reelection for another four years."
This election lands in "an interesting political environment," Gilkes said.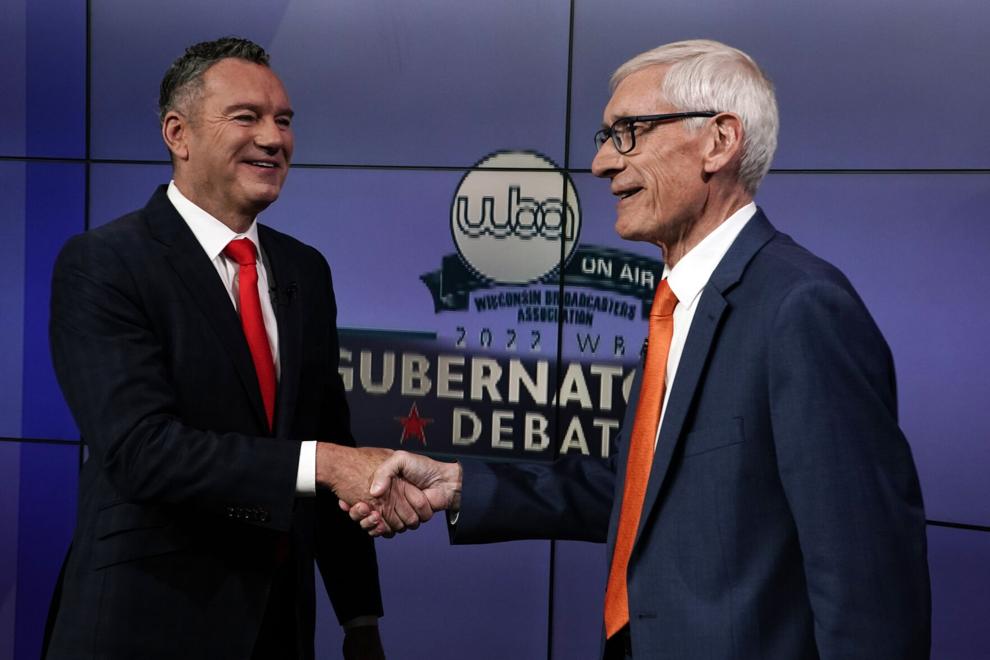 "The issues, the historical trends with midterms would probably suggest that the wind is at Tim Michels' back, but I think Gov. Evers and his campaign have put forward a very aggressive tone and approach to talking about the issues they want to talk about," he continued. "What you see in the polling shows they've been fairly effective at playing even with Tim Michels and his campaign. Election Day will be very important… turnout will be very important.
Polls show Evers and Michels locked in a dead heat. FiveThirtyEight's election forecasting model gives Evers a 51% chance of winning, while Michels has a 49% chance — and the RealClearPolitics polling average has Michels up 0.4 percentage points over Evers.
Farrow, who served in the Legislature from January 2011 to July 2015, argued that "no matter what side of the aisle you're on, there's about 70% of issues you can agree on and work toward to reach a better conclusion. That's what we should continue to try to work for."